Considering Cancún was a relatively unknown location before the 1970s, much of the architecture and development work in the city has focused around the tourism industry, with structures created and realized in the style of their times. However, pre-Columbian Cancún (or Nizuc) was a Mayan civilization, with some structures and landmarks still around in the present day. One such example of that is the El Rey Archaeological Zone, home to the El Rey Ruins at Chichén Itzá. Located in the present-day Hotel Zone, the ruins were part of an important Maya trade route. The location features a botanical garden as well as a stone sculpture simply referred to as "The King".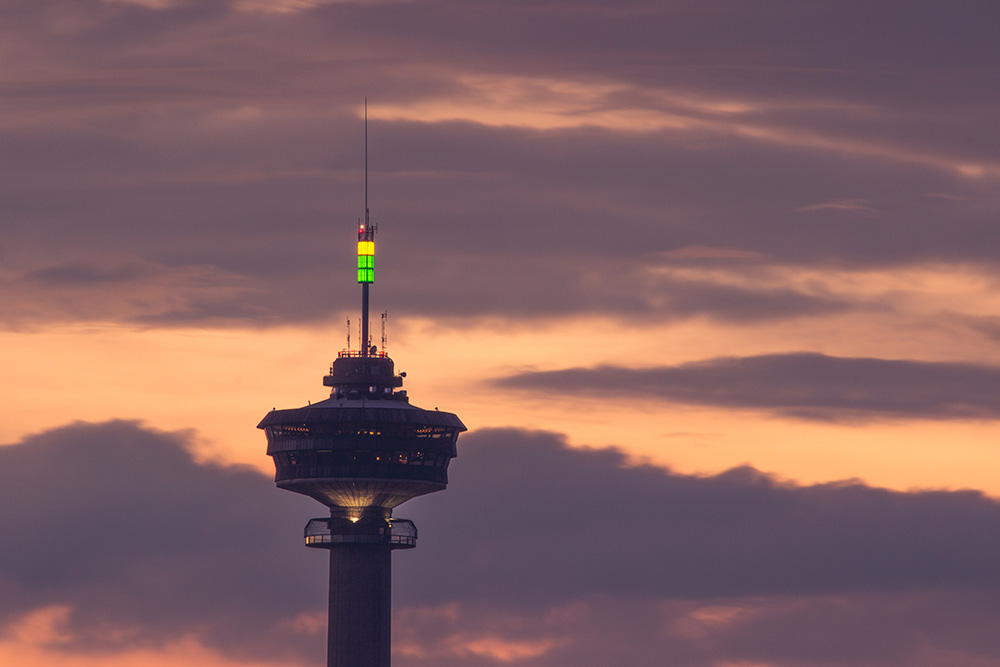 Playing a major role in Mexican daily life, religious locations including churches are plentiful throughout Cancún. One of the more famous is the Parroquia de Cristo Resucitado. A modern open-air Catholic church located in the hotel zone, it offers masses in both English and Spanish and is located only a 1-minute walk from the Cancún Underwater Museum. Featuring no doors or windows, the location is completely open air and includes various religious monuments on site.
Located further outside of the city (approximately a 2.5-hour drive), the archaeological site of Ek' Balam. Previously a seat of the Mayan kingdom from the Preclassical to the Postclassical period, the site is most famous for the preservation of the plaster tomb of Ukit Kan Lek Tok', a king buried in the largest pyramid at the site. The site includes 45 unique structures for visitors to explore, including defensive walls, a ballcourt and Acropolis. Various wall paintings are located on the site, including the Mural of the 96 Glyphs located at the Acropolis.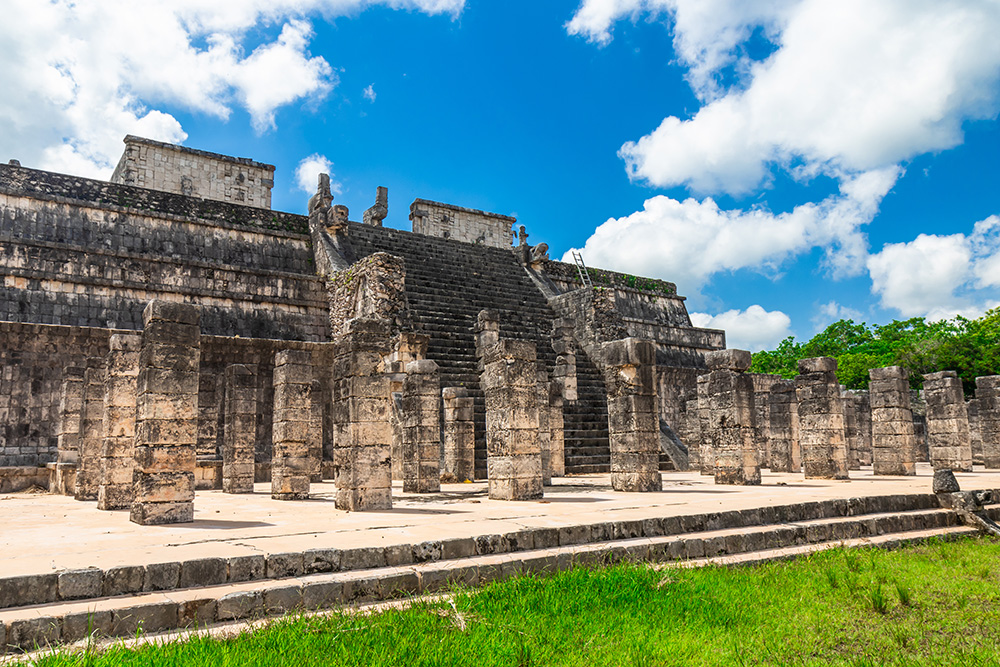 ---
Architecture & Landmarks Details
El Rey Archaeological Zone
Address: Hotel Zone, 77500 Cancún, Quintana Roo, Mexico
Phone: +01 983 837 2411
Operating Hours:
– Monday 8:00am – 5:00pm
– Tuesday 8:00am – 5:00pm
– Wednesday 8:00am – 5:00pm
– Thursday 8:00am – 5:00pm
– Friday 8:00am – 5:00pm
– Saturday 8:00am – 5:00pm
– Sunday 8:00am – 5:00pm
Admission Cost: N/A
Website
---
Parroquia de Cristo Resucitado
Address: Boulevard Kukulcan Kilómetro 3.5, Zona Hotelera, 77500 Cancún, Q.R., Mexico
Phone: +52 998 849 3900
Operating Hours:
– Monday 9:00am – 8:00pm
– Tuesday 9:00am – 8:00pm
– Wednesday 9:00am – 8:00pm
– Thursday 9:00am – 8:00pm
– Friday 9:00am – 8:00pm
– Saturday 9:00am – 8:00pm
– Sunday 9:00am – 8:00pm
Admission Cost: N/A
Website
---
Ek' Balam
Address: Ekbalam, Yuc., México
Phone: +52 999 913 4034 ext. 398003
Operating Hours:
– Monday 8:00am – 5:00pm
– Tuesday 8:00am – 5:00pm
– Wednesday 8:00am – 5:00pm
– Thursday 8:00am – 5:00pm
– Friday 8:00am – 5:00pm
– Saturday 8:00am – 5:00pm
– Sunday 8:00am – 5:00pm
Admission Cost:
– General – 75 pesos
Website