Originally referred to as Nizuc by its Maya inhabitants, Cancún the locations name was originally translated to "promontory" or "point of grass". The name Cancún began to appear only in 18th-century  maps, with the actual translation of the name lost to history. It is believed that the name translated to "Enhanced Snake" or "Throne of the Snake", as icons of snakes were very prevalent at the pre-Columbian site.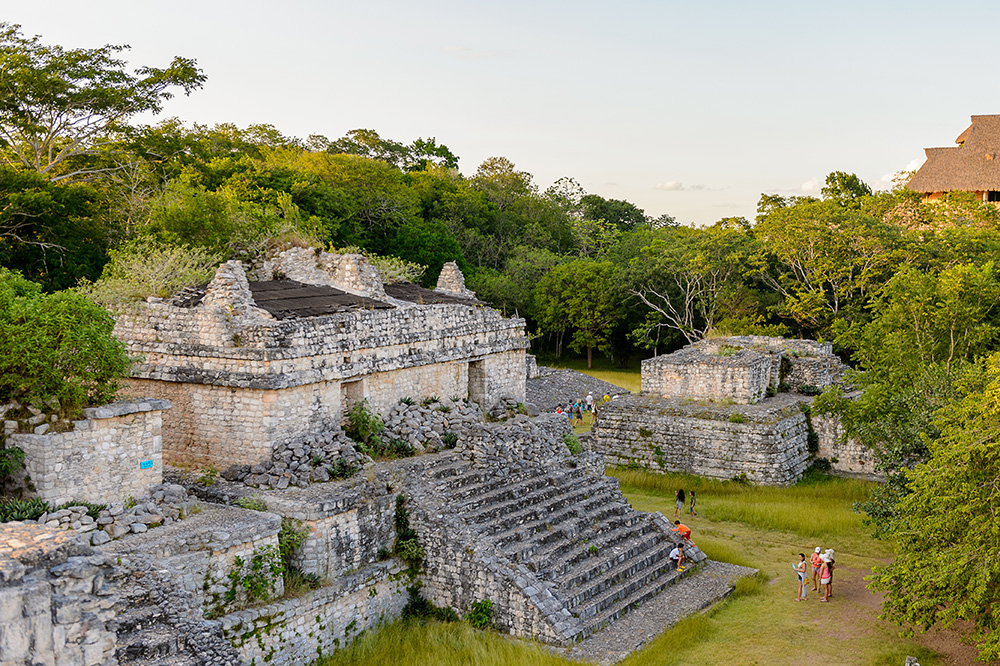 Up until recent times, the area of Cancún was relatively deserted with no major development to speak of. Initial resort development began in 1970, at which there were only a handful of residents, all of whom were caretakers of the existing coconut plantation. Initial hotel development was funded by the Mexican government to help persuade investors to proceed on this unknown piece of land.
Major tourism development ramped up in 1974 when Cancún was further developed as an Integrally Planned Center. The goal of this plan was to develop a proper tourism center inclusive of hotels, shopping centers and golf courses. Marinas were also part of the initial plan, as were residential centers. An international airport was also planned. The Hotel Zone was divided into three phases, with the first major hotel groups opening in 1974. That same year, Quintana Roo was granted statehood by the Mexican government and the Cancún project became part of the Benito Juarez district.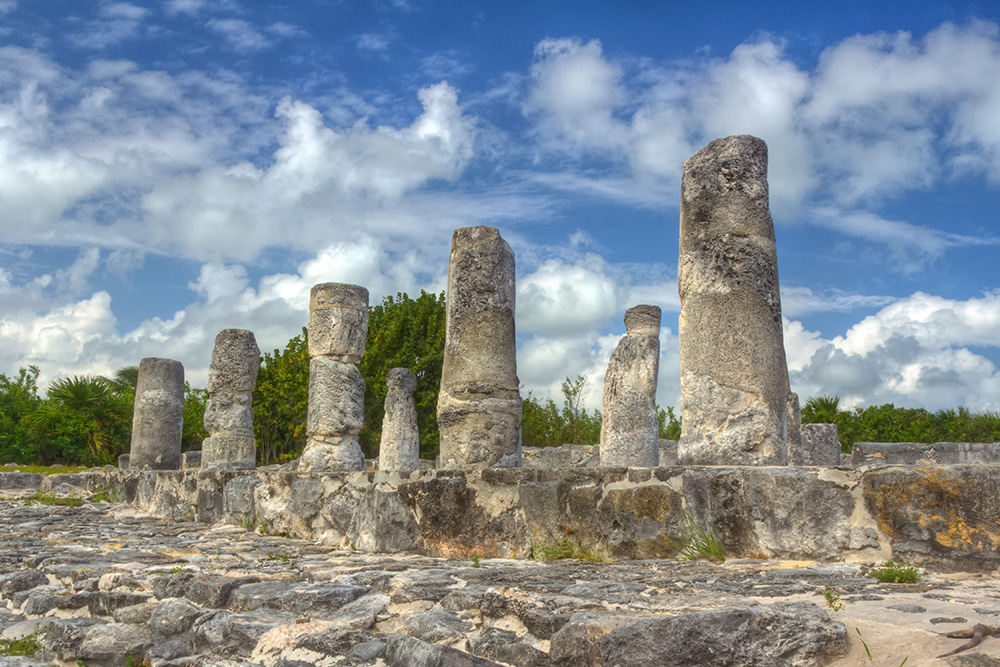 Modern Cancún continues to develop as one of Mexico's most dynamic and tourism-focused cities. It contributes to a large percentage of Mexico's overall tourism industry and accounts for a vast majority of the gross domestic product of Quintana Roo. It is now Mexico's largest tourism resort location and has surpassed other Caribbean destinations for visitation including the Bahamas and Puerto Rico. The city was previously awarded the Best of the Best awards by the World Tourism Organization (WTO) for its "excellence and good governance".
Cancun's future looks bright, with many new plans and developments underway in the coming years. The city includes a relatively undeveloped 131-kilometer stretch of land referred to as the Cancún-Tulum tourism corridor. Many major developments are slated for this area, including plans for new upmarket hotels, golf courses, and even a new hospital. The city and people and Cancún continue to showcase their commitment to now only the inbound tourism market, but also to the locals who now call this area home.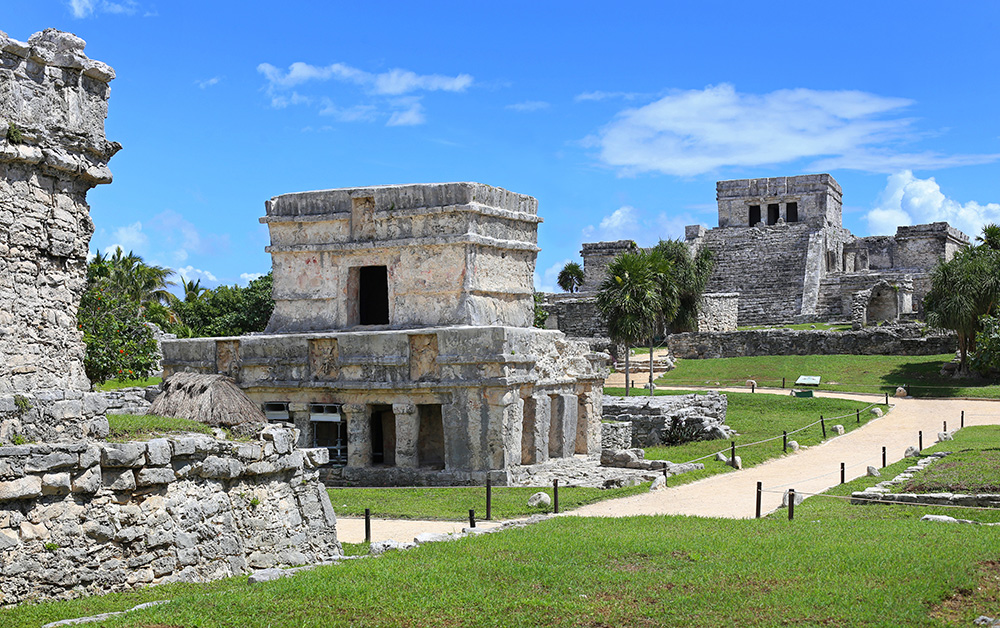 ---
Historical Locations
Monumento a los Ninos Heroes
Address: Blvd. Kukulkan, Av Niños Heroes 19 Col-km. 12, Zona Hotelera, 77500 Cancún, Q.R., Mexico
Phone: N/A
Operating Hours: 24 hours
Admission Cost: N/A
Website
---
Coba Mayan Ruins

Address: Cobá Archaeological Zone, Carretera Federal Tulum 307, 77793 Cobá, Q.R., Mexico
Phone: N/A
Operating Hours:
– Monday 8:00am – 5:00pm
– Tuesday 8:00am – 5:00pm
– Wednesday 8:00am – 5:00pm
– Thursday 8:00am – 5:00pm
– Friday 8:00am – 5:00pm
– Saturday 8:00am – 5:00pm
– Sunday 8:00am – 5:00pm
Admission Cost:
– General – 80 pesos
Website
---
Ruins of Tulum
Address: Carretera Federal, Cancun – Chetumal Km 230, 307, 77780 Tulum, Q.R., Mexico
Phone: +52 984 802 5405
Operating Hours:
– Monday 9:00am – 5:00pm
– Tuesday 9:00am – 5:00pm
– Wednesday 9:00am – 5:00pm
– Thursday 8:00am – 5:00pm
– Friday 9:00am – 5:00pm
– Saturday 9:00am – 5:00pm
– Sunday 9:00am – 5:00pm
Admission Cost:
– General – 80 pesos
Website