Costa Rica has a rich history of unique architectural development dating back to the pre-Columbian Era. The country's architecture represents a unique and colorful history, with various historical buildings and landmarks that span both the pre-colonial and post-colonial periods. Many of the country's historical architecture borrows many elements from Spanish culture, such as the Basilica of Our Lady of the Angels located in Cartago. This Roman Catholic basilica was built during the country's colonial era in 1639, with a restoration provided in 1939 following damage from an earthquake.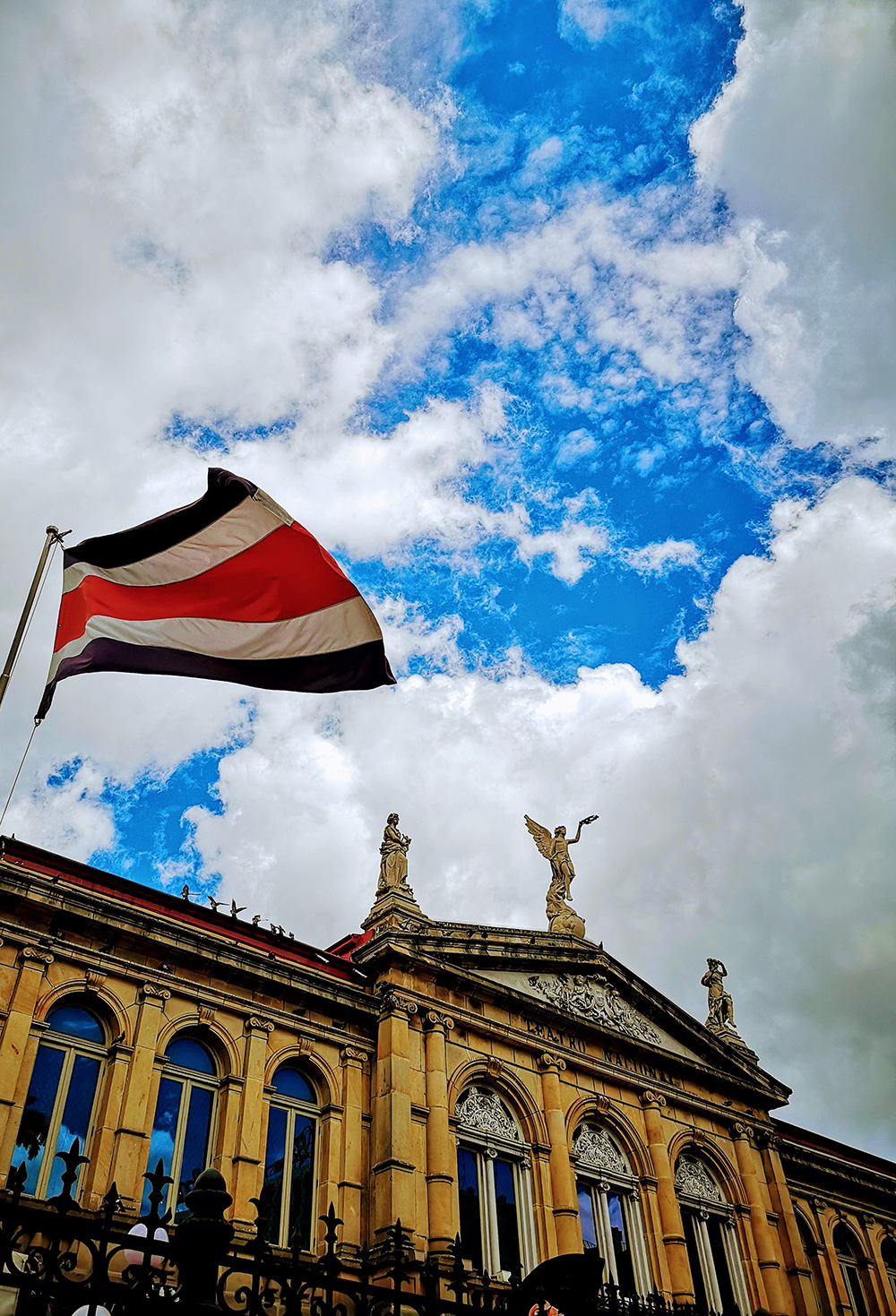 One of Costa Rica's older landmarks is the Las Ruinas de la Parroquia, or the Santiago Apostol Parish Ruins. Built during the earlier part of the colonial era, the ruins are of a church which had been dedicated to St. James the Apostle. While various other churches has been built on the site, they were all destroyed by earthquakes, leaving only the walls of the latest church located on the site.
Modern day architecture in Costa Rica greatly reflects the country's focus on eco-tourism. Various locations throughout the country emphasize Costa Rica's commitment to the environment and to green, eco-friendly tourism. Canopy bridges are a famous structure and very much part of the Costa Rican architecture of modern day. These bridges span across valleys and gorges, allowing visitors to trek across various part of the rainforest that may be untraversable otherwise. As is the case with many of Costa Rica's modern day development, all canopy bridges are carefully designed to ensure little to no impact on the surrounding environment and ecosystems.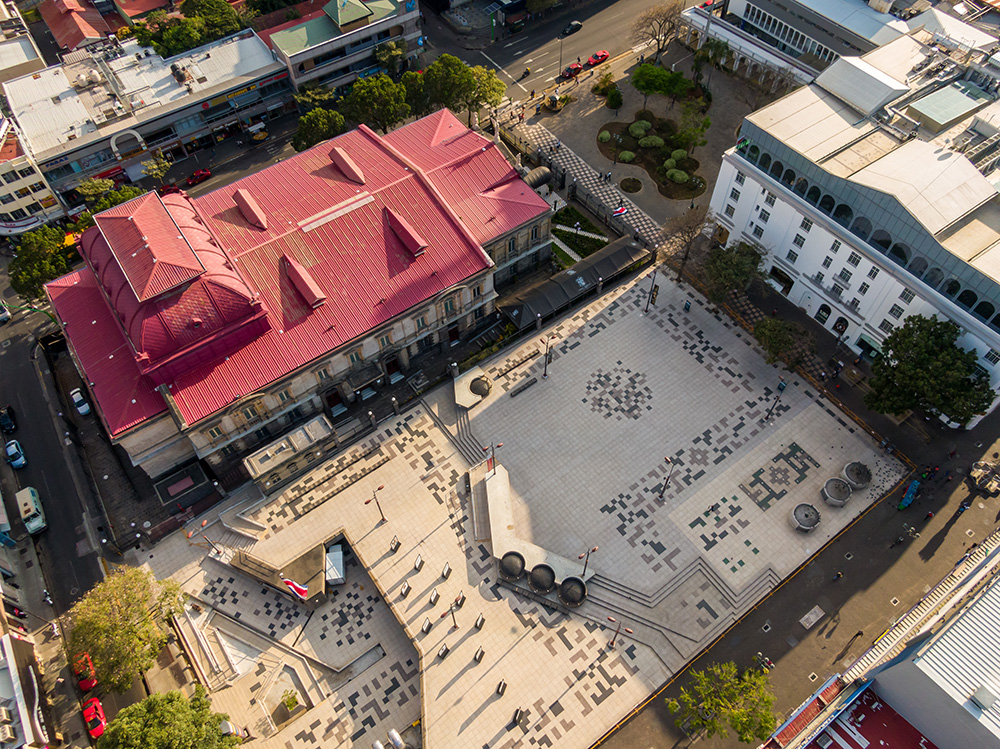 ---
Architecture & Landmarks Details
Basílica de Nuestra Señora de los Ángeles
Address: Calle 1, Provincia de Cartago, Cartago, Costa Rica
Phone: +506 2551 0465
Operating Hours (office):
– Monday 8:00am–12:00pm and 1:00pm-5:00pm
– Tuesday 8:00am–12:00pm and 1:00pm-5:00pm
– Wednesday 8:00am–12:00pm and 1:00pm-5:00pm
– Thursday 8:00am–12:00pm and 1:00pm-5:00pm
– Friday 8:00am–12:00pm and 1:00pm-5:00pm
– Saturday 8:00am–12:00pm and 1:00pm-5:00pm
– Sunday Closed
Mass Timetable:
– Monday 7:30am, 11:00am, 6:00pm
– Tuesday 7:30am, 11:00am, 6:00pm
– Wednesday 7:30am, 11:00am, 6:00pm
– Thursday 7:30am, 11:00am, 6:00pm
– Friday 7:30am, 11:00am, 6:00pm
– Saturday 11:00am, 3:40pm, 4:00pm, 6:00pm
– Sunday 6:00am, 8:00am, 10:00am, 12:00pm, 2:00pm, 4:00pm, 6:00pm
Website
---
Templo Inconcluso de Santiago Apóstol
Address: Frente a la Plaza Mayor, Avenida Central, Cartago Province, Cartago, Costa Rica
Operating Hours:
– Monday 24 hours
– Tuesday 24 hours
– Wednesday 24 hours
– Thursday 24 hours
– Friday 24 hours
– Saturday 24 hours
– Sunday 24 hours
Website