The Costa Rican capital of San José is full of various cultural attractions and museums. Visitors may wish to consider purchasing the Paseo de los Museos (Museum Pass) which includes entry to three of the city's museums with a single ticket. This Museum Walk program was established to promote the city's museum culture, with visitors able to see artifacts and exhibits that represent the country's long heritage.
---
Museo de Oro Precolombino
The Pre-Columbian Gold Museum is located beneath the Plaza de la Cultura and is owned and managed by the Banco Central de Costa Rica. Visitors can see 3,567 Pre-Columbian artifacts including various ceramic pieces, gold objects, stone objects, jade, glass and more. The gold collection is unique in that it dates back to between 300 – 400 BC. Located in the same building on the ground level is the National Coin Museum which includes artifacts related to the history of mining in Costa Rica and includes unique coins and banknotes from throughout the country's history.
Address: S.J. Under Plaza de La Cultura. Between AV 0 Y 2, Street 5
Phone: +506 2243 4216
Operating Hours:
– Monday 9:15am–5:00pm
– Tuesday 9:15am–5:00pm
– Wednesday 9:15am–5:00pm
– Thursday 9:15am–5:00pm
– Friday 9:15am–5:00pm
– Saturday 9:15am–5:00pm
– Sunday 9:15am–5:00pm
Admission Cost:
– National Regular: ₡2500
– National Students: ₡500
– Foreigners Regular: ₡9000
– Foreigners Students: ₡6600
Website
---
Museo de los Niños
The Children's Museum opened in 1994 and is located at the Centro Costarricense de la Ciencia y la Cultura in San José. It has become one of the city's most visited tourist destinations for families and visitors of all ages. 40 unique and interactive rooms offering exhibits focused on a variety of subjects. Astronomy, archaeology, Egyptian culture, Costa Rican nature and history and even the human body are all covered. The museum also plays host to various events throughout the year, with one of the most popular being Children's Day.
Address: Calle 4, Avenida 9, San José, Costa Rica
Phone: +506 2105 0523
Operating Hours:
– Monday Closed
– Tuesday 8:00am–4:30pm
– Wednesday 8:00am–4:30pm
– Thursday 8:00am–4:30pm
– Friday 8:00am–4:30pm
– Saturday 9:30am–5:00pm
– Sunday 9:30am–5:00pm
Admission Cost:
– Boys and girls – ₡2000
– Over 15 years old – ₡2200
– All others – ₡3,500
Website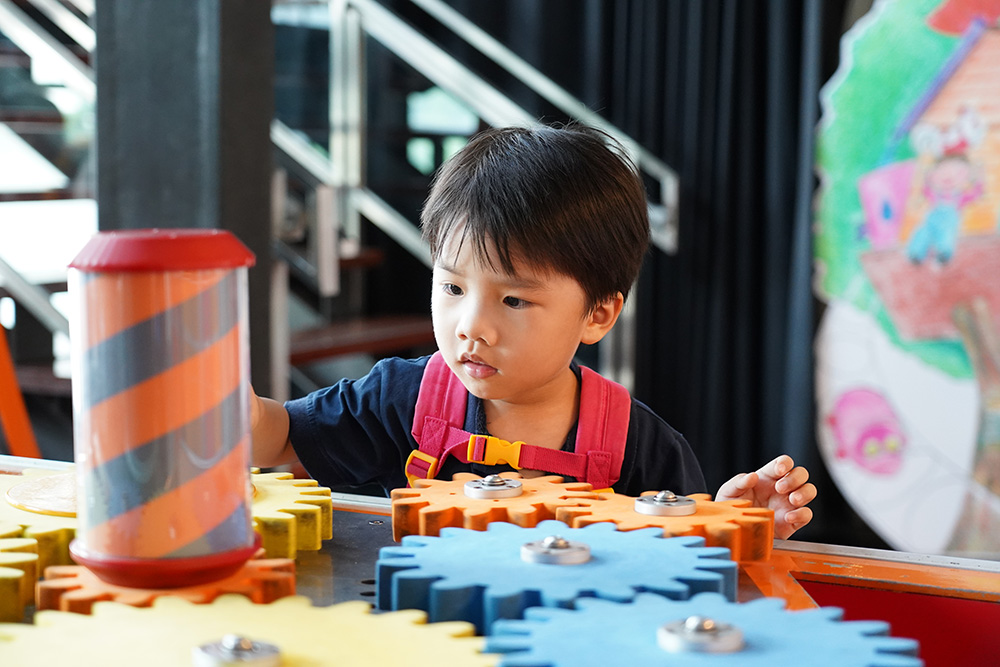 ---
Museo Nacional de Costa Rica
The National Museum of Costa Rica is located centrally at the Bellavista Fortress, originally built in 1917 as a military barracks. Having survived the Costa Rican civil war of 1948, visitors can still see the many bullet holes in the walls of the fortress. The museum opened at this location in 1950 and includes exhibits around science, Pre-Columbian history and various archaeological artifacts of historical significance. Visitors will also be able to enjoy one of the best views of the city of San José .
Address: Cuesta de Moras, Av. Central, Bella Vista San José, Costa Rica
Phone: +506 2211 5700
Operating Hours:
– Monday Closed
– Tuesday 8:30am–4:30pm
– Wednesday 8:30am–4:30pm
– Thursday 8:30am–4:30pm
– Friday 8:30am–4:30pm
– Saturday 8:30am–4:30pm
– Sunday 9:00am–4:30pm
Admission Cost:
– All: : $10 USD
Website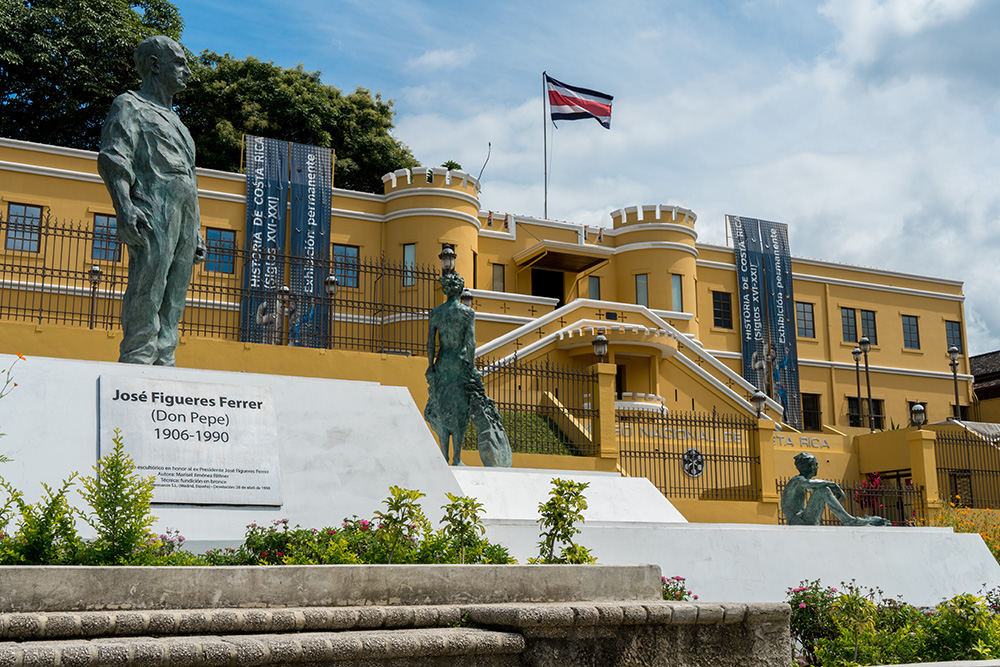 ---
Universities
University of Costa Rica
This public university is the oldest and largest institution of higher learning in Costa Rica. It was originally established in 1843 and is considered one of the most important research universities in Central America. With more than 45,000 students in attendance, it is considered one of the most prestigious universities in Latin America. The university maintains alliances with various universities and governments throughout the world, notably including cooperation agreements with Germany, Japan, France, Taiwan and the European Union, amongst others. Students can study across six major academic areas, with various graduate and doctorate degrees available for further study.
Address: Ciudad Universitaria Rodrigo Facio Brenes San José, San Pedro, Costa Rica
Phone: +506 2511 55080
Website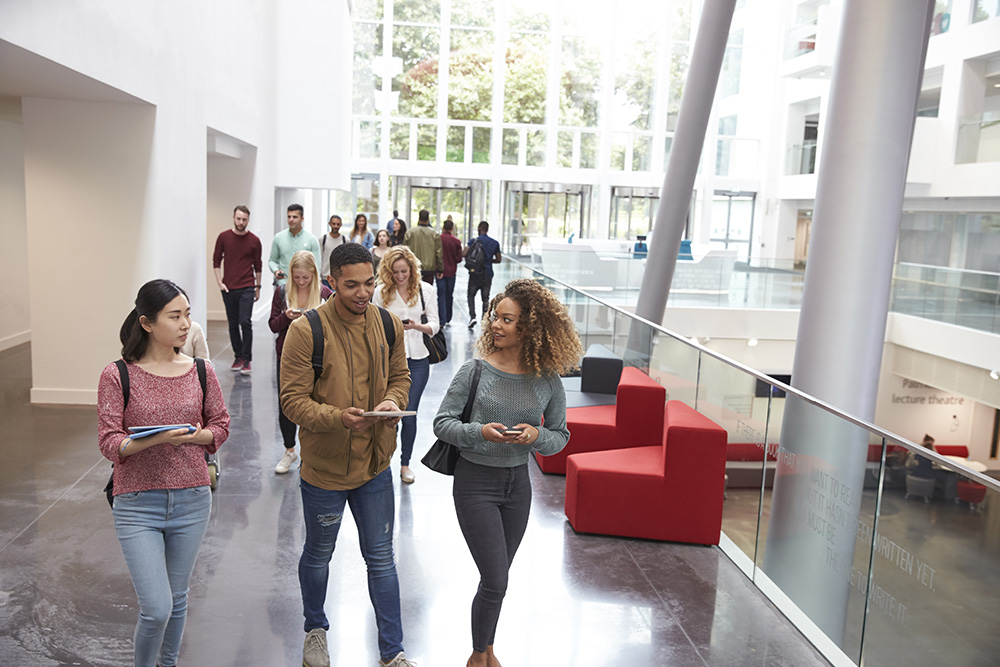 ---
Universidad Latinoamericana de Ciencia y Tecnología
The University of Science and Technology is located in downtown San José and is considered a relatively smaller university, with a ratio of approximately 13 students to every faculty member. It is considered one of Costa Rica's premier universities and offers bilingual classes in 53 undergraduate and 421 graduate programs, including engineers, business administration, health sciences and more. Education at the school is project-based, thereby not offering traditional tests but focusing more on life experience as part of the overall educational process for students.
Address: Parqueo ULACIT, Calle 3, Tournón San José, San Francisco, Costa Rica
Phone: +506 2523 4000
Website