The city of Havana is well known as a location untouched by time. Despite its many wars, including the Cuban Revolution, much of the city's architecture and original construction remains to this day, with revitalization efforts ongoing as the country begins to once again prosper from inbound tourism. Many of the colonial-era architecture has endured the test of time, with many buildings prevalent in both baroque and neoclassical styles. Later periods of architecture included art deco in the 1920s and more modernist styles being used in the buildings of today.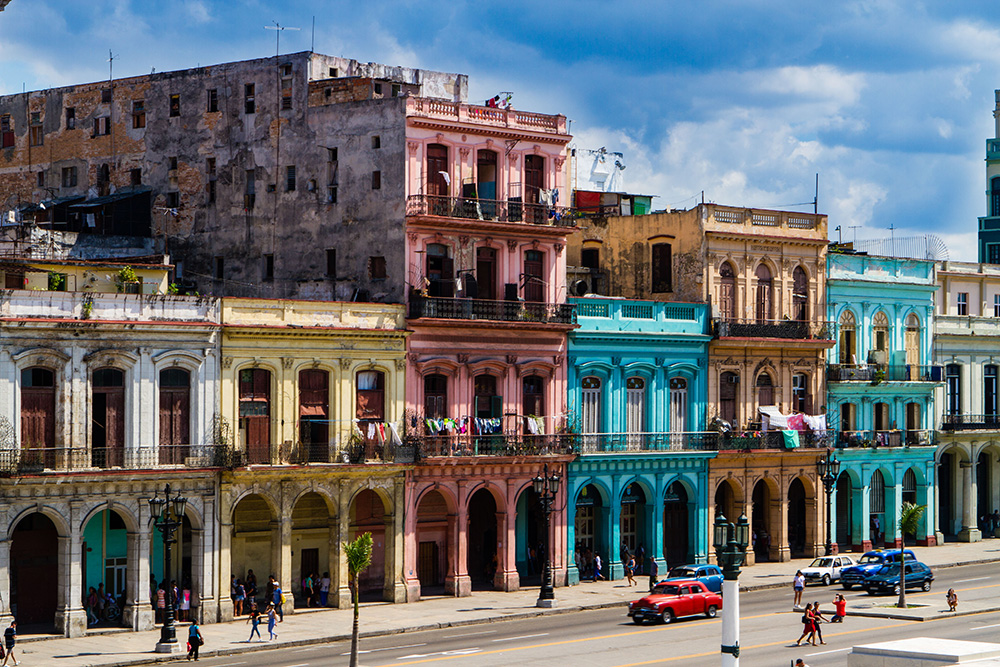 The baroque style of architecture arrived in the 1700s via Spain. Construction of the Catedral de San Cristóbal de la Habana relied on this style, as did the surrounding area referred to as the Plaza de la Catedral. Noticeable is the unique touches to municipal structures that, while borrowing from the baroque style of design, have uniquely Havana-aspects added. This 'tropicalization' can be found in buildings such as the Palacio de los Capitanes Generales which was built using local limestone.
Neoclassicism is prevalent throughout Havana, with one of the first buildings was a Doric temple titled El Templete constructed in 1828 in Habana Vieja. Another famous example of this style is the Hotel Inglaterra located adjacent to Parque Central. Perhaps most famously, Havana exhibits a wide array of Art Deco buildings that include a vibrant mix of styles which were popular in the development of New York and Miami. One of the earliest art deco buildings is the Edificio Bacardí built in 1920. This location was the original headquarters for Cuba's world-famous rum-making family. Another example can be found at the Edificio López Serrano in Vedado. While only 14 stories tall, this was Cuba's first skyscraper.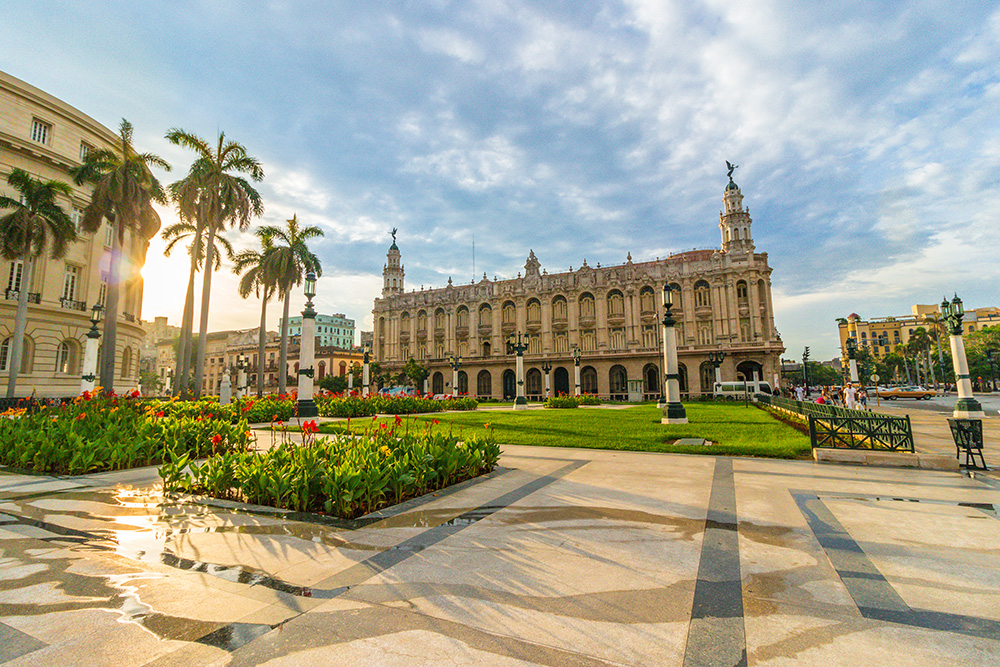 ---
Architecture & Landmarks Details
Bacardi Building
Address: Avenida de Bélgica No. 261 entre Empedrado y San Juan de Dios, La Habana, Cuba
Phone: N/A
Operating Hours:
– Monday 9:00am–9:00pm
– Tuesday 9:00am–9:00pm
– Wednesday 0:00am–9:00pm
– Thursday 9:00am–9:00pm
– Friday 9:00am–9:00pm
– Saturday 9:00am–9:00pm
– Sunday 9:00am–9:00pm
Admission Costs:
– FREE
---
Casa de la Amistad (House of Friendship)
Address: Calle Paseo no. 406 e/ 17 y 19, Vedado Ciudad Habana, Cuba
Phone: +53 7 8303114
Operating Hours:
– Monday 11:00am–12:00am
– Tuesday 11:00am–12:00am
– Wednesday 11:00am–12:00am
– Thursday 11:00am–12:00am
– Friday 11:00am–12:00am
– Saturday 11:00am–2:00am
– Sunday 11:00am–2:00am
Admission Cost:
– No admission cost, the house is home to a restaurant
Website
---
Casa de Las Tejas Verdes (Green Gables House)
Address:  5ta avenida, Mramar., Calle 2, La Habana, Cuba
Phone: + 53 7 2125282
Operating Hours: N/A
Admission Cost: N/A
Website