Founded in 1515, the city of Havana was settled by the Spanish due to its natural bay and quality harbor. Launched as a trading port, the city was regularly attacked by pirates and French corsairs, resulting in the development of extensive defense infrastructure in and around the city. By the middle of the 18th century, Havana has increased to become the third largest city in the Americas just behind both Lima and Mexico City. At the time it was larger in population than both Boston and New York.

18th century Havana saw it become one of the most important Spanish ports. The city actually became Spain's largest shipyard and was the only drydock available in the New World at the time. The city was captured by the British in the 1760's. A treaty at the end of the war resulted in the return of Havana to Spain, with what is now Florida given to the British. The Spanish then worked to fortify the city even more, with various fortresses including the Fortress of San Carlos de la Cabaña and Castillo San Cristóbal.
During the 19th century, Havana continued to grow due to the heavy increase in trade between the Caribbean and North America. The first railroad was constructed in the country in 1837 between Havana and Bejucal. After the American Civil War, many of the American plantations were relocated to Havana. The 19th century would mark the end of Spanish colonialism in the Americas, with 20th century seeing occupation by the United States and ultimately a revolution.
United States occupation of Cuba formally ended in 1902. From the period leading up to 1959, the city began the rebuild from the devastation of previous wars. The country rebounded, becoming the third largest middle-class development in the Americas. This saw the development of nightclubs, casinos, and luxury hotels across the island. At one point, Havana itself produced more revenue than Las Vegas as a premier tourist destination for Americans. In 1953, the Cuban Revolution began. Ending in 1959, with the removal of President Fulgencio Batista by Fidel Castro and his revolutionaries. The revolution resulted in cold relations with the United States, and ultimately an embargo that would go on to stifle economic growth for decades. The collapse of the Soviet Union in 1991 further hurt the nation's economy.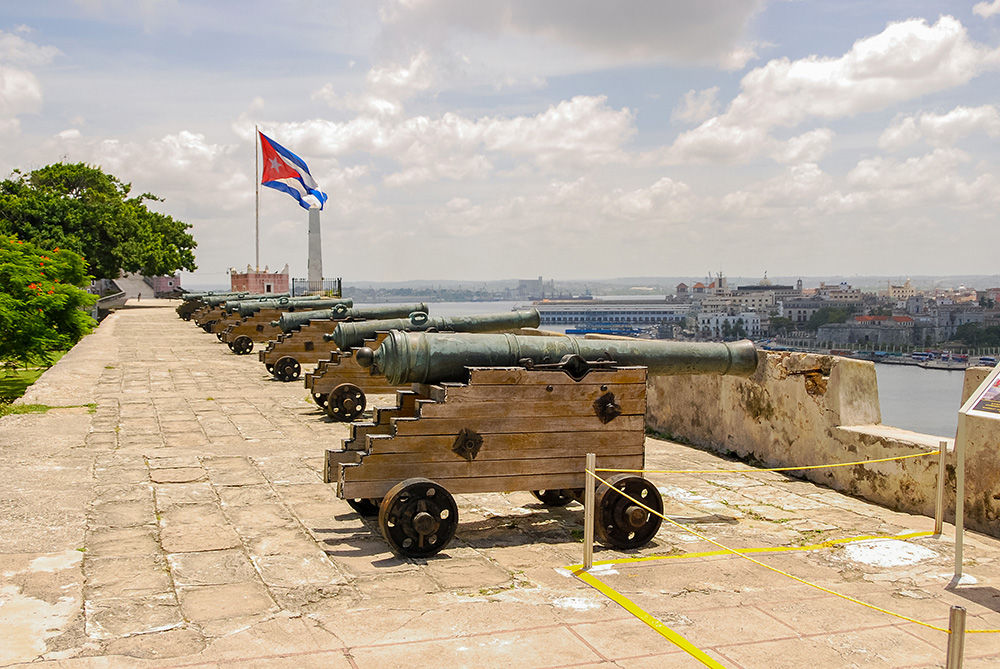 Modern-day Cuba has worked to revamp its image as a major tourist destination for visitors from across the world. Although the embargo placed on Cuba by the United States still exists in some form, recent years have seen the relaxing of some restrictions. While mass market travel is not yet permitted to Cuba for American's, the country has begun to prosper with the development of new inbound destinations from Europe, the Americas and even Asia. The result has been a slow but steady increase in the country's economic sector, with restoration efforts ongoing for much of the city's historical sites and infrastructure.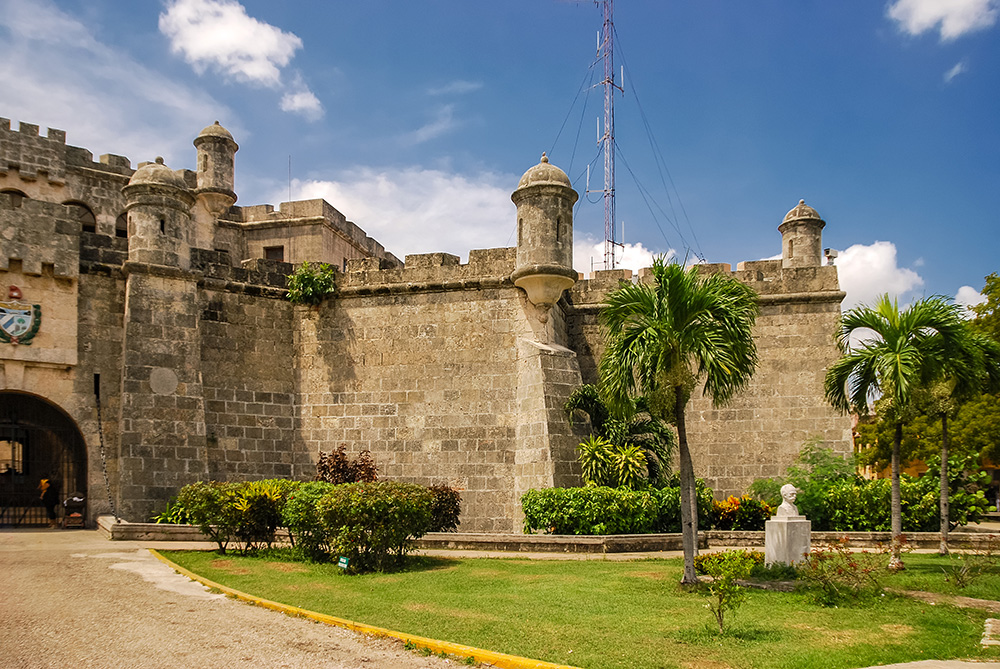 ---
Historical Locations 
Fortress of San Carlos de la Cabaña
Address: Carretera de La Cabana, Eastern Havana, Havana City, Cuba
Phone: NA
Operating Hours:
– Monday 10:00am–6:00pm
– Tuesday 10:00am–6:00pm
– Wednesday 10:00am–6:00pm
– Thursday 10:00am–6:00pm
– Friday 10:00am–6:00pm
– Saturday 10:00am–6:00pm
– Sunday 10:00am–6:00pm
Admission Costs:
– General public: $5 USD
– Children under 12: FREE
Website
---
Plaza de la Revolución (Revolution Square)

Address: Av. Paseo, La Habana, Cuba (taken from google)
Website
---
Finca Vigía
Address: Finca Vigía Km. 12 ½, J Sosa, La Habana, Cuba
Phone: +53 7 6910809
Operating Hours:
– Monday 10:00am–4:00pm
– Tuesday 10:00am–4:00pm
– Wednesday 10:00am–4:00pm
– Thursday 10:00am–4:00pm
– Friday 10:00am–4:00pm
– Saturday 10:00am–4:00pm
– Sunday Closed
Admission Costs:
– General public: $5 CUC
Website