Cuba offers various visa options for foreign nationals wishing to visit the country. These generally take the form of tourist visas (referred to as a tourist card) as well as family visas for those who are the direct relative of a Cuban national. Business visas are available for specific purposes. Permanent residency, while available, is extremely difficult to obtain unless you have a specific reason that is approved by the Cuban consulate.
For those visiting Cuba on a holiday, a general tourist visa (referred to as a tourist card) can be applied for depending on your country of residence. Generally for all countries, tourist visas are granted but require proof of a return ticket. Eligible for 30 days and for a single entry only, these visas can be issues by the Cuban consulate from the country you reside. There are various exceptions to these visas, namely for residents of countries throughout the Caribbean but also for locations including Malaysia, Kenya, Russia and the UAE.  Visa requirements and acceptances change regularly, so it is advised to check with the local consulate office prior to applying for a visa. Several countries are permitted to stay various time periods without a visa.
These include the following:
28 days (visa-free travel)
30 days (visa-free travel)
Antigua and Barbuda
Belarus
Mongolia
Singapore
St. Lucia
St. Kitts and Nevis
60 days (visa-free travel)
Grenada
St. Vincent and the Grenadines
90 days (visa-free travel)
Benin
Bosnia and Herzegovina
Kenya
Malaysia
Montenegro
Namibia
North Macedonia
Russia
Serbia
United Arab Emirates
Nationals of both China and Vietnam are permitted to travel to Cuba without a visa if they are carrying a passport for Public Affairs.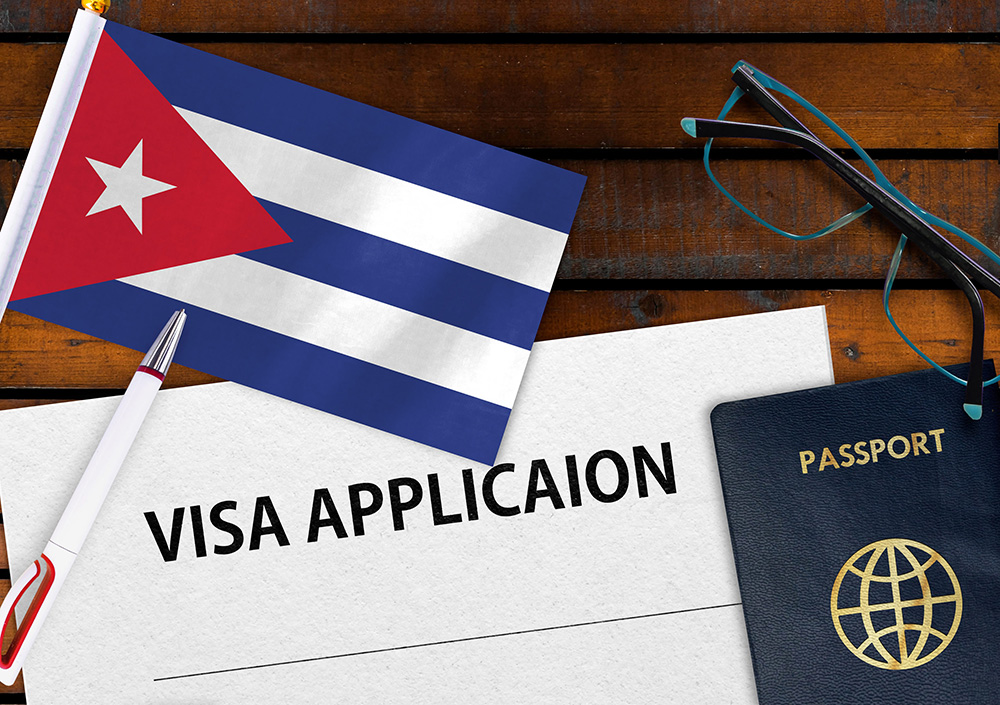 Visitors who request a business visa must do so at a Cuban embassy in their home country. Approval is provided for those which can prove they are employed in Cuba or have official business with a Cuban company (although the approval process is not guaranteed).
Many foreign residents wishing to return home to visit family are eligible for special family visas. These offer the children of Cuban citizens the ability to visit and stay with relatives, however this requires a document to prove the relationship (such as a birth certificate). There are also various application forms required in advance for those who wish to obtain this special visa status.
Foreign residents who are seeking to obtain permanent residency status in Cuba will find the process is very difficult unless an extraordinary circumstance is provided. In addition to the required application form and documentation with rationale for the request, Cuba required various health tests such as a chest X-ray, blood and AIDs test prior to the application process proceeding for approval. Proof of technical and/or practical ability (university degree, specialized training, etc.) must be included as is proof of economic solvency. It is generally difficult, if not impossible for most foreign nationals to obtain permanent resident status in Cuba.
Cuba has recently offered an investment visa to individuals desiring to invest in real estate in the country. This special visa is on a case-by-case basis and is available for a limited period. Generally granted for one year, the visa can be renewed by only a limited number of times based on the investment made into the country. These visas act as temporary resident status for a period of time as set forth by the Cuban consulate upon approval.
Cuban Immigration Office (Havana)
Address: Calle G, No. 360, Vedado. Revolution Square. Havana Cuba
Phone: +53 78 364500
Website