Mexico City is one of the world's most vibrant, architecturally diverse cities one can visit. Much of this stems from the unique history that spans back to pre-Columbian days, including many structures and locations still standing that were important to the Aztec. Sites of significant importance in and around Mexico City include Teotihuacán, one of the most important and frequented archaeological sites related to the Aztec Empire. Another famous Aztec ruin includes the Templo Mayor, located in Mexico City and located adjacent to the Catedral Metropolitana.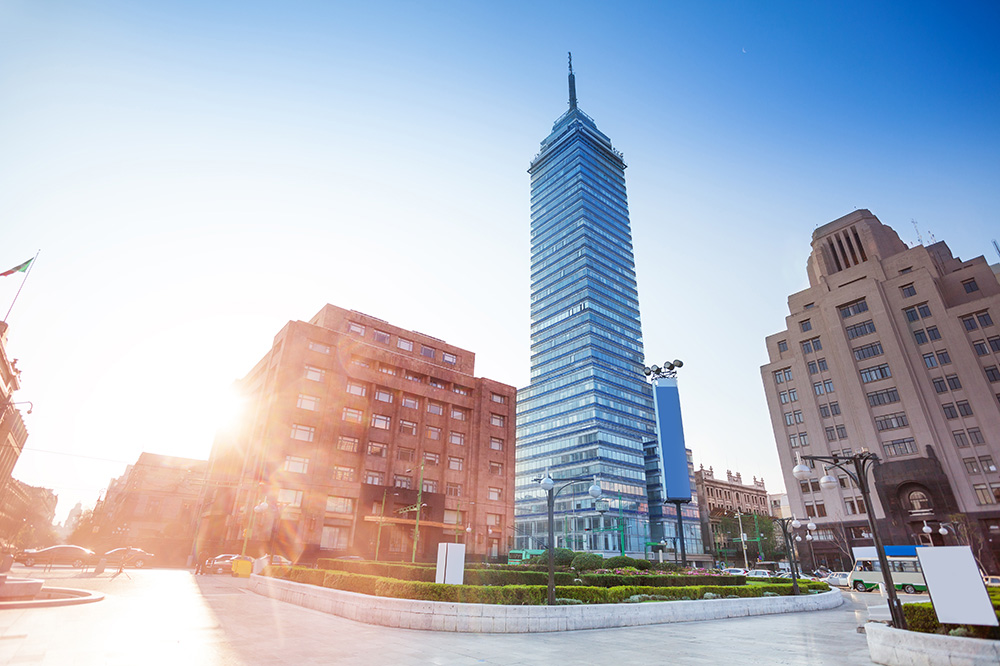 The city's colonial period has resulted in many unique landmarks as well, some more famous than others. One of the most well-known of these includes The Angel of Independence, located on Avenida Paseo de la Reforma and erected to commemorate Mexico's victory in the War of Independence. Built nearly 100 years after the end of the war, it was inaugurated by Mexico's President Porfirio Díaz during the development of dissent against his administration. It is today considered the symbol of Mexico City.
In addition to the many historic landmarks and sites located in Mexico City, some of the city's most interesting architecture can be found in its Spanish-styled structures. Most notably is the Metropolitan Cathedral, located on El Zócalo. The largest cathedral in Latin America, it was built on the previous ruins of the Templo Mayor using the bricks and stones from the original Aztec temple in the same location. More modern structures, such as the Palace of Fine Arts (Palacio de Bellas Artes) showcase a more modern, Art Nouveau style of architecture.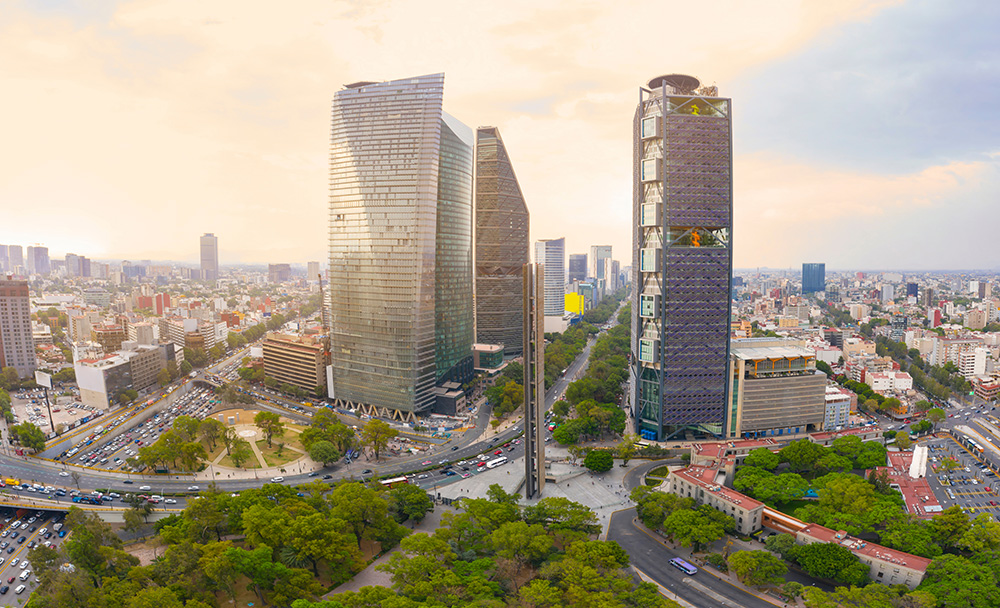 ---
Architecture & Landmarks Details
Templo Mayor
Address: Seminario 8, Centro Histórico de la Cdad. de México, Centro, Cuauhtémoc, 06060 Ciudad de México, CDMX, Mexico
Phone: +52 55 4040 5600
Operating Hours:
– Monday Closed
– Tuesday 9:00am–5:00pm
– Wednesday 9:00am–5:00pm
– Thursday 9:00am–5:00pm
– Friday 9:00am–5:00pm
– Saturday 9:00am–5:00pm
– Sunday 9:00am–5:00pm
Admission Cost:
– Adults: $80 MXN
– Children under 13: FREE
– Teachers and Senior citizens presenting a valid ID: FREE
Website
---
The Angel of Independence
Address: Av. Paseo de la Reforma, Juárez, Cuauhtémoc, 06500 Ciudad de México, CDMX, Mexico
Operating Hours:
– Open 24 hours daily
Website
---
Palace of Fine Arts
Address: Av. Juárez S/N, Centro Histórico de la Cdad. de México, Centro, Cuauhtémoc, 06050 Ciudad de México, CDMX, Mexico
Phone: +52 528 647 6500
Operating Hours:
– Monday Closed
– Tuesday 11:00am–5:00pm
– Wednesday 11:00am–5:00pm
– Thursday 11:00am–5:00pm
– Friday 11:00am–5:00pm
– Saturday 11:00am–5:00pm
– Sunday 11:00am–5:00pm
Admission Cost:
– Varies based on event
Website