Founded in 1325 as Mexico-Tenochtitlan, Mexico City was the location of giant temples and palaces at the height of the Tenochtitlan period. When the Spanish first arrived, it was estimated that the city included a population of more than 100,000 as part of the Aztec Triple Alliance which consisted of Tenochtitlan, Texcoco and Tlacopan. The city itself was discovered by the Spanish in 1519, which led to the Spanish conquest of the Aztecs. It was upon this conquest that the city was renamed to "Mexico City" which included the redevelopment of historical sites which has been razed during the conquest including the Plaza Mayor, referred to as the The Zócalo.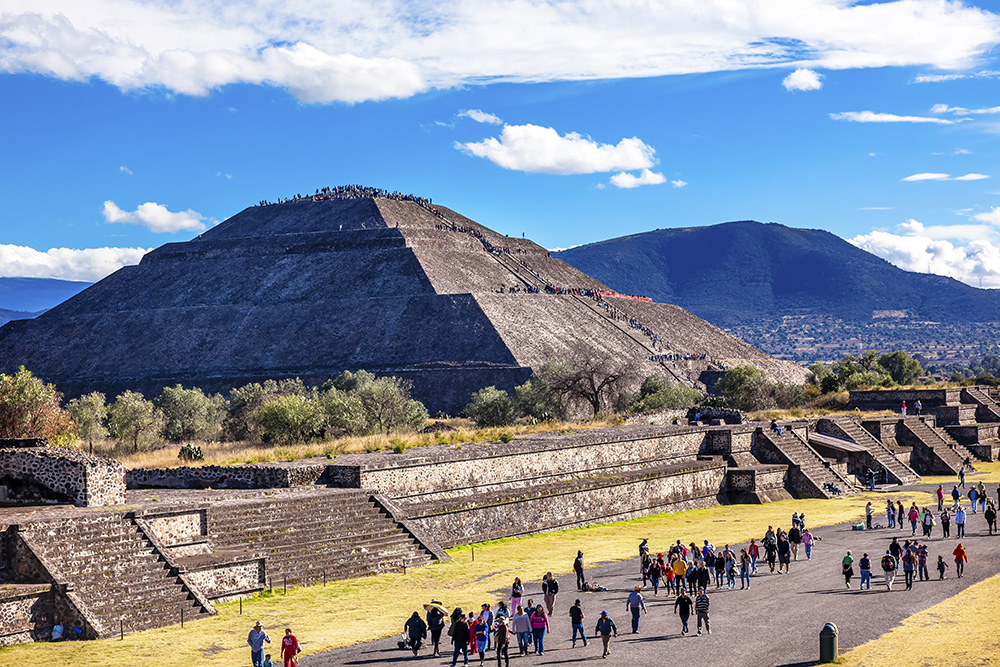 Mexico City was considered a location of economic importance during this time. Many of Mexico's elites lived in the city, with merchant houses, mansions and palaces being constructed in the city limits. This led to the city being nicknamed "The City of Palaces". Education was also a major component of the city's development, with the University of Mexico having been founded here in 1553. During this period, Mexico City contained the largest concentration of those with Spanish heritage in the entire colony.
Rebellion against Spanish rule would break out in 1820 following a rural insurgency that had been developing over a several-year period. In September of 1821, Mexico formally declared independence from Spain with the declaration of the First Mexican Empire. The country was shortly after declared as a republic in 1823, and the republican constitution of 1824 saw Mexico City declared as the nation's capital.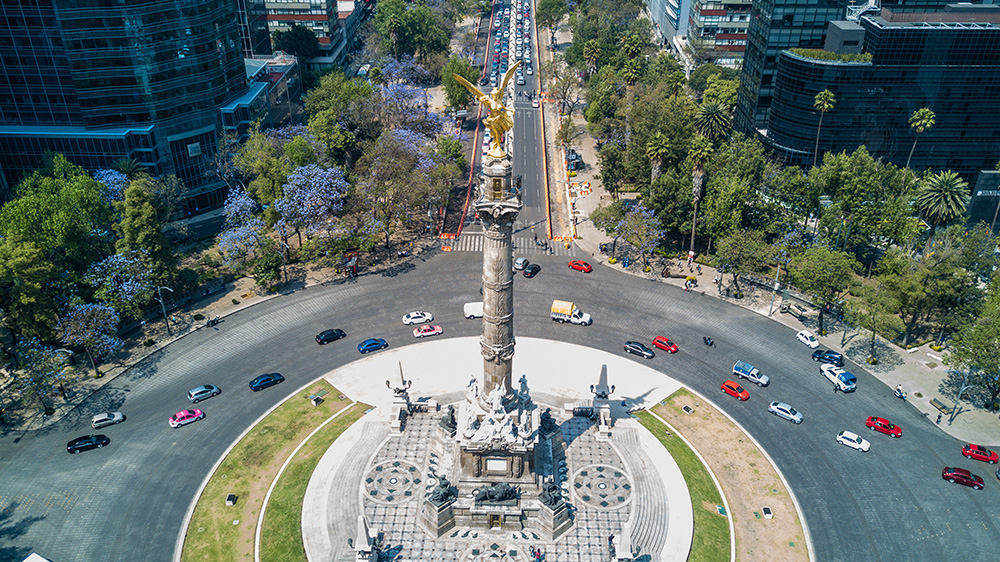 The Mexican-American War would follow, with the US army occupying Mexico City in 1847. While many of the wars largest battles were fought across the country, the official ending of the war occurred at the Villa of Guadalupe Hidalgo near the shrine of the patron saint of Mexico which is now in the northern part of Mexico City. The Treaty of Guadalupe Hidalgo resulted in the end of the war, which would be followed by a Reform War in 1857 to 1861 resulting in what was referred to as the Second Empire.
After many years of wars and struggles, early 20th century Mexico City finally began a prosperous period of modernization. This came in the form of the addition of gas and electric lighting, streetcars and other modernizations. However, social injustice became widespread and resulted in the Mexican Revolution which would span from 1910 to 1917. Modern day Mexico City is a collective melting pot for its long, varied history. From the Aztecs and pre-Columbian history to colonization and modern-day democracy, Mexico City offers many historic relics of the past which have been maintained or restored, allowing visitors to truly understand and respect the many plights of the city's people and heritage.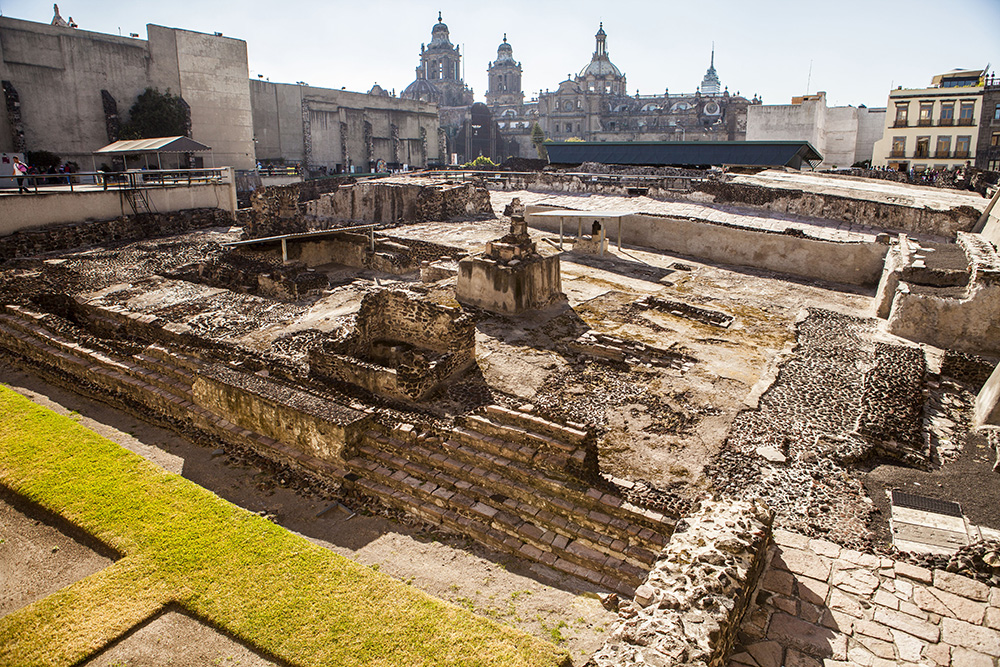 ---
Historical Locations
House of Tiles (Casa de los Azulejos)
Address: Av Francisco I. Madero 4, Centro Histórico de la Cdad. de México, Centro, Cuauhtémoc, 06500 Ciudad de México, CDMX, Mexico
Phone: +52 55 5512 1331
Operating Hours:
– Monday 7:00am–1:00am
– Tuesday 7:00am–1:00am
– Wednesday 7:00am–1:00am
– Thursday 7:00am–1:00am
– Friday 7:00am–1:00am
– Saturday 7:00am–1:00am
– Sunday 7:00am–1:00am
Website
---
Capilla de Nuestra Señora del Pilar (La Enseñanza)
Address: Donceles 102, Centro Histórico de la Cdad. de México, Centro, Cuauhtémoc, 06010 Ciudad de México, CDMX, Mexico
Phone: +52 55 5702 1843
Operating Hours:
– Monday 10:00am–1:00pm and 3:00pm–6:30pm
– Tuesday 10:00am–1:00pm and 3:00pm–6:00pm
– Wednesday 10:00am–1:00pm and 3:00pm–6:30pm
– Thursday 10:00am–1:00pm and 3:00pm–5:30pm
– Friday 10:00am–1:00pm and 3:00pm–6:30pm
– Saturday 10:00am–1:30pm
– Sunday 11:00am–2:00pm
Website
---
Templo de Quetzalcóatl
Address: 55829 San Juan Teotihuacán, State of Mexico, Mexico
Operating Hours:
– Monday 9:00am–3:00pm
– Tuesday 9:00am–3:00pm
– Wednesday 9:00am–3:00pm
– Thursday 9:00am–3:00pm
– Friday 9:00am–3:00pm
– Saturday 9:00am–3:00pm
– Sunday 9:00am–3:00pm
Website