Foreign nationals interested in immigrating to Mexico should know that the country offers two specific permits, including a "Non-Immigrant Permit" and an "Immigrant Permit".  Those who intend to visit Mexico for a specific period of time such as business, pleasure or studying are considered non-immigrants and will required to apply as such. For those looking to gain long-term permanent residence to Mexico, an immigrant permit is required.
For visitors, a simple "Visitante" visa is required. This generally covers those visiting Mexico as tourists or on business travel. Generally these permits are given at landing and valid for a period of up to 180 days with no options to extend. Depending on the country you arrive from, a fee of approximately $25 USD will be imposed for entry.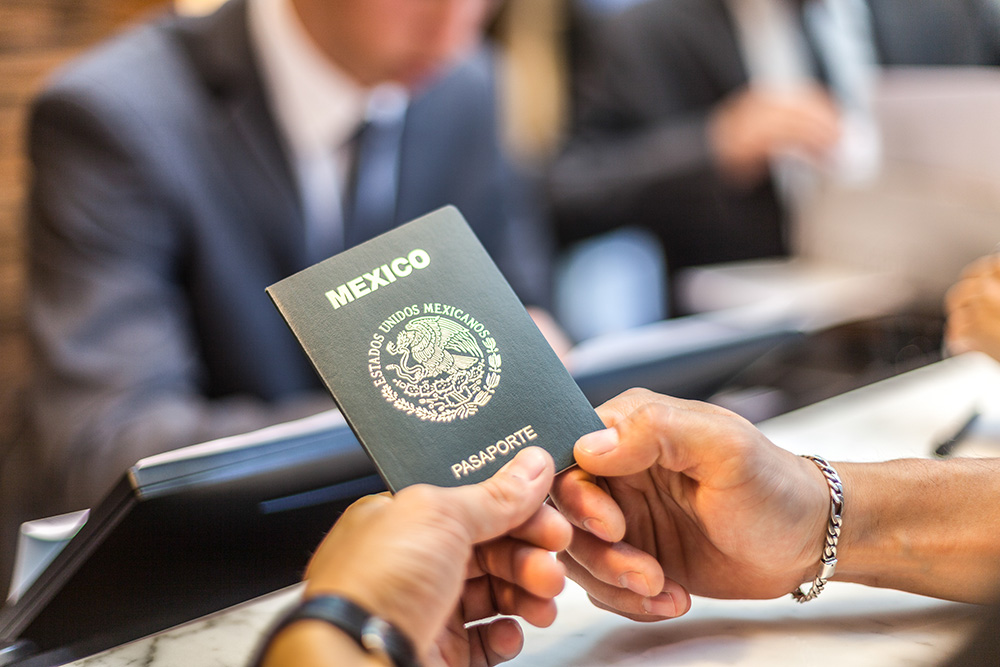 For those looking to make Mexico their home for a shorter period of time (between 6 months and 4 years), the country offers a temporary resident visa. These are granted on a case-by-case basis and gives access to the applicant to partake in very specific activities, jobs or studies. One key criteria to obtain this visa is the applicants ability to showcase they have funding to support themselves for the duration of their stay in Mexico. These visas generally cannot be issued in Mexico, but must be provided in advance via the Mexican consulate in the country which you reside.
Foreign nationals wishing to fully immigrate to Mexico may apply for permanent resident visas. These are reserved for those seeking settle permanently in Mexico. Generally, these required you have a family connection, are applying for retirement, maintain several years as a temporary resident or meet a score based on a specific points system provided by the Mexican government. There are various opportunities for those seeking retirement or have technical or scientific professional skills, which are judged by the country's point system.
For more information on various visa and residency requirements, visit
Website