Montreal offers a unique blend of both old and new architectural stylings throughout the city. This is seen in both the development of the city's modern structures and skyscrapers against the repurposing and restoration of older buildings to maintain the colonial feel throughout may parts of the city, highlighted best in Old Montreal. As the city was previously an industrial center for the country, many of the original buildings which still stand include old warehouses, mills and refineries which offer a unique glimpse into the past. Old Montreal best represents the city's historical landmarks, with one of the more impressive examples of this located on Saint Jacques Street whereby all major Canadian banks still maintain their 19th century building facades.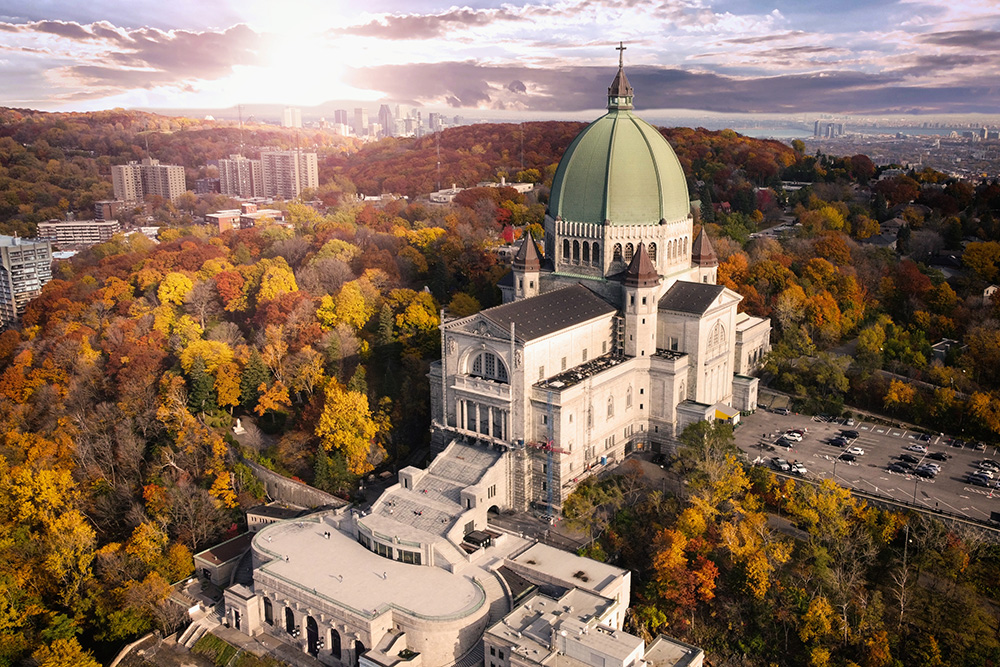 The city is also famous for its church architecture, having been nicknamed "the city of a hundred bell towers". Four Roman Catholic basilicas exist within the city, including Mary, Queen of the World Cathedral, Notre-Dame Basilica, St. Patrick's Basilica and Saint Joseph's Oratory, the largest oratory in Canada. Protestant churches are also common in Montreal with the most famous being the Saint James United Church and the Anglican Christ Church Cathedral.
For those seeking to immerse themselves in the history and architecture of the city, The Canadian Centre for Architecture offers a museum and research center in downtown Montreal. The centre is key in the development of regulations and guidelines around building preservation in Montreal and throughout Canada. Founded in 1979, the organization joins other private groups including the Save Montreal foundation and the Heritage Montreal group, all of whom are focused on ensuring the preservation of the city's architecture and landmarks for generations to come.
---
Architecture & Landmarks Details
Notre Dame Basilica of Montreal   
Address:110 Notre-Dame St W, Montreal, Quebec H2Y 1T1, Canada
Phone:+1 514-842-2925
Business Hours:
– temporarily closed due to COVID-19)
Website
---
Saint Joseph's Oratory of Mount Royal
Address:3800 Queen Mary Rd, Montreal, Quebec H3V 1H6, Canada
Phone:+1 514-733-8211
Business Hours:
– Monday 8am–9pm
– Tuesday 8am–9pm
– Wednesday 8am–9pm
– Thursday 8am–9pm
– Friday 8am–9pm
– Saturday 8am–9pm
– Sunday 8am–9pm
Website
---
Canadian Centre for Architecture     
Address:1920 Baile St, Montreal, Quebec H3H 2S6, Canada
Phone:+1 514-939-7026
Business Hours:
– Monday Closed
– Tuesday Closed
– Wednesday 11am to 6pm
– Thursday: 11am to 9pm
– Friday: 11am to 6pm
– Saturday: 11am to 6pm
– Sunday 11am to 6pm
Admission cost:
– Adults: $10
– Seniors (ages 65+): $7
– Students and Children: FREE
– Friends of the CCA, and frontline workers: FREE admission for all on Thursdays after 5pm and on the first Sunday of every month                                                            Website