Montreal is the second most populated city in Canada located in the province of Quebec. The city has been influenced from its French colonial history which dates to the 16th century. Originally a missionary settlement, the city's location on the St. Lawrence allowed it to become a hub for transportation and manufacturing as well as a Canadian financial center. The city is populated primarily by French Canadians with the city being touted as the second largest French speaking city outside of Paris. Spanning more than 8,000 years of history, much of Montreal's original landmarks and artefacts are still on display in the city today, either in the form of restored structures, monuments, or as part of museum collections.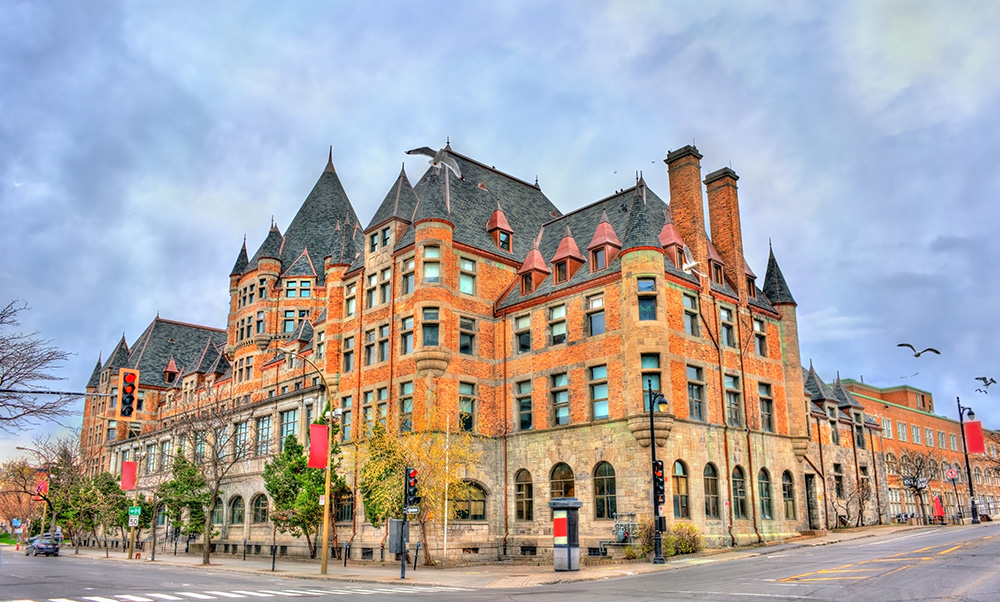 Having officially become a city in 1832, Montreal was the capital of the United Province of Canada for a short time from 1844 to 1849. Growth resulted in the city becoming the largest in British North America by the 1860s. Having attracted immigrants from Italy and Easter Europe, the city continued to grow and was the site of the Canadian Pacific Railway headquarter in 1880 as well as the Canadian National Railway in 1919. Annexation of nearby towns saw the city become a predominantly French speaking city again by the early 1900s.
The Great Depression of the 1930s resulted in record high unemployment, with relief coming to Montreal by the latter half of the decade. An economic boom follows as Canada joined World War II. The 1960s saw Quebec begin its own "Quiet Revolution" whereby the city of Montreal became the capital of French culture in North America while the government pushed to ensure francophones became more influential in national politics and economic decisions. This ultimately resulted in the Quebec Independence Movement which generally lasted from the early 1970s into the 1980s, resulting in many of the city's English speaking residents to leave.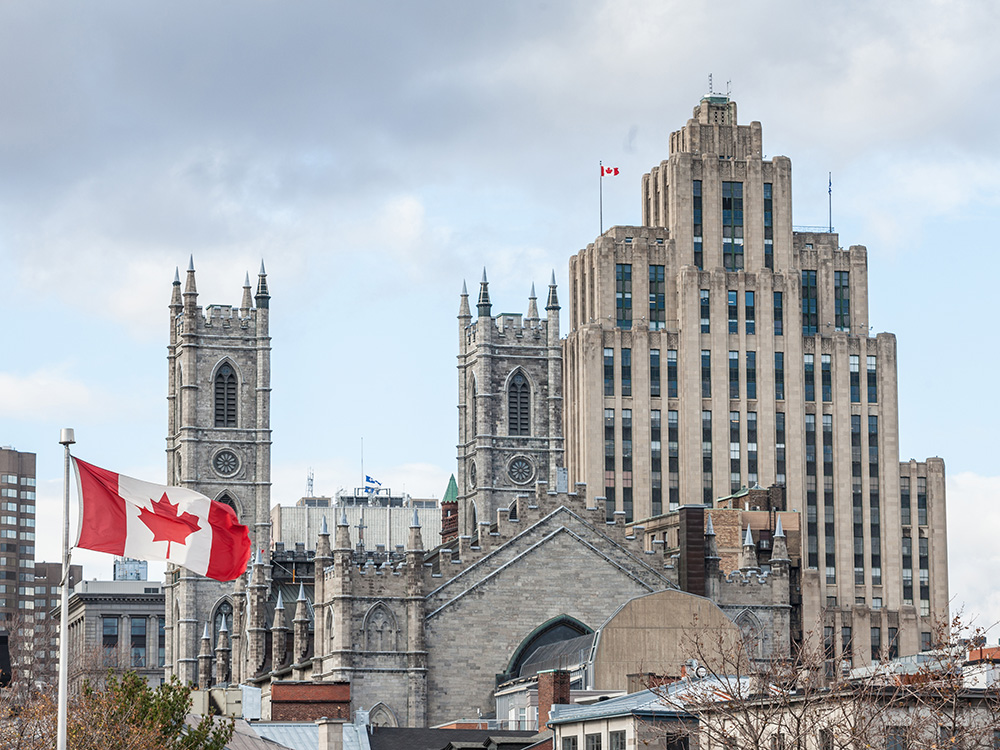 Montreal again began to experience significant economic growth in the 1990s. 1992 saw the city celebrate its 350th anniversary as well as the development of new skyscrapers. Additional infrastructure improvements were made including the development of new highways and the attraction of several international organizations to take up the city as their new headquarters such as the International Bureau for Children's Rights and the UESCO Institute for Statistics. Montreal continues to grow its position as a world-class city of international standing.
---
Historical Locations
Bonsecours Market
Address:350 St Paul St E, Montreal, Quebec H2Y 1H2, Canada
Phone:+1 514-872-7730
Business Hours:
– From January 1 to March 31: Sunday to Saturday 10am to 6pm
– From April 1 to June 22: Sunday to Wednesday from 10am to 6pm. Thursday to Saturday from 10am to 9 pm
– From June 23 to Labor Day: Monday to Saturday from 10am to 9pm. Sunday from 10am to 6pm
– From Labor Day to October 31: Sunday to Wednesday from 10am to 6pm. Thursday to Saturday from 10am to 9pm
– From November 1 to mid-December: Sunday to Saturday from 10am to 6pm
– During the last 2 weeks of December, the Commercial Gallery will be open: Monday to Saturday from 10am to 7pm. Sunday from 10am to 6pm
Admission cost:
– Based on event/exhibition
Website
---
Chateau Ramezay   
Address:280 Notre-Dame St. East, Montreal, Quebec H2Y 1C5, Canada
Phone:+1 514-861-3708
Business Hours:
– Monday 10am–5pm
– Tuesday 10am–5pm
– Wednesday 10am–5pm
– Thursday 10am–5pm
– Friday 10am–5pm
– Saturday 10am–5pm
– Sunday 10am–5pm
Admission cost:
– Based on event/exhibition
Website
---
Sir George-Etienne Cartier National Historic Site
Address:458 Notre-Dame St. East, Montreal, Quebec H2Y 1C8, Canada
Phone:+1 514-283-2282                                                                                                                                                                                                                                          Business Hours:
– Monday Closed
– Tuesday Closed
– Wednesday 10am–5pm
– Thursday 10am–5pm
– Friday 10am–5pm
– Saturday 10am–5pm
– Sunday 10am–5pm
Admission cost:
– Adult $ 3.90
– Senior $ 3.40
– Youth FREE
– Commercial Group, per person $ 3.40
Website