Puerto Rico offers a unique and rich mixture of architectural styles that greatly reflect the colorful history of country. Visitors to San Juan can explore more than 400 unique historical buildings, including architectural styles that cover Spanish Colonial, Gothic, Neoclassical and Baroque influences. Unlike many other Caribbean, Central and South American countries, much of the landmarks stemming from the Pre-Columbian era are no longer standing. Although some artifacts exist, most of the understanding of early Puerto Rico is only available in the stories handed down by the original Spanish settlers.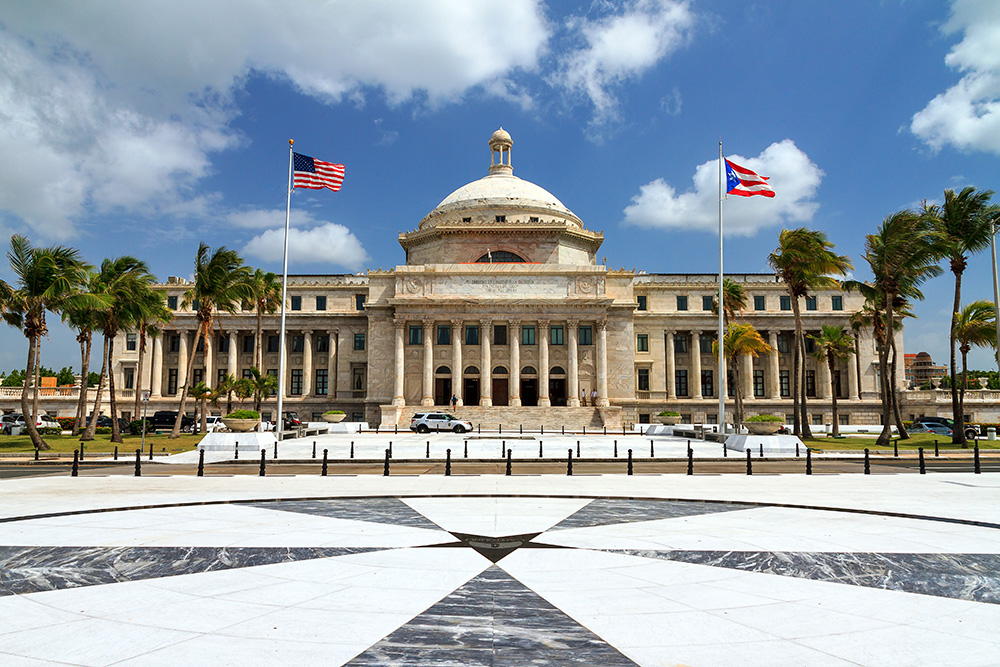 Old San Juan is undoubtedly the best area for sightseeing of Puerto Rico's unique architecture and historic buildings. The Casa Blanca (White House) is the oldest resident in Puerto Rico and one of the oldest buildings located in Old San Juan. Built in 1521, the house occupied the descendants of explorer Juan Ponce de León for more than 250 years. It was later use by the United State for military housing, while today houses a museum that focuses on Puerto Rico's early history of the 16th, 17th and 18th centuries.
The San Juan National Historic Site is also located in San Juan. It includes various colonial-era forts as well as bastions, powder houses and a section of the original city wall. The park along with La Fortaleza are designated as World Heritage Sites. Visitors to the park will be able to explore the Castillo San Cristóbal, a Spanish Fortress built in 1783 to protect the city against attacks from the sea. Additional sites of Spanish heritage include the Catedral Basílica Metropolitana de San Juan Bautista – one of the oldest buildings in Old San Juan. Built in neoclassical style, it is the oldest cathedral in the United states having been built in 1540.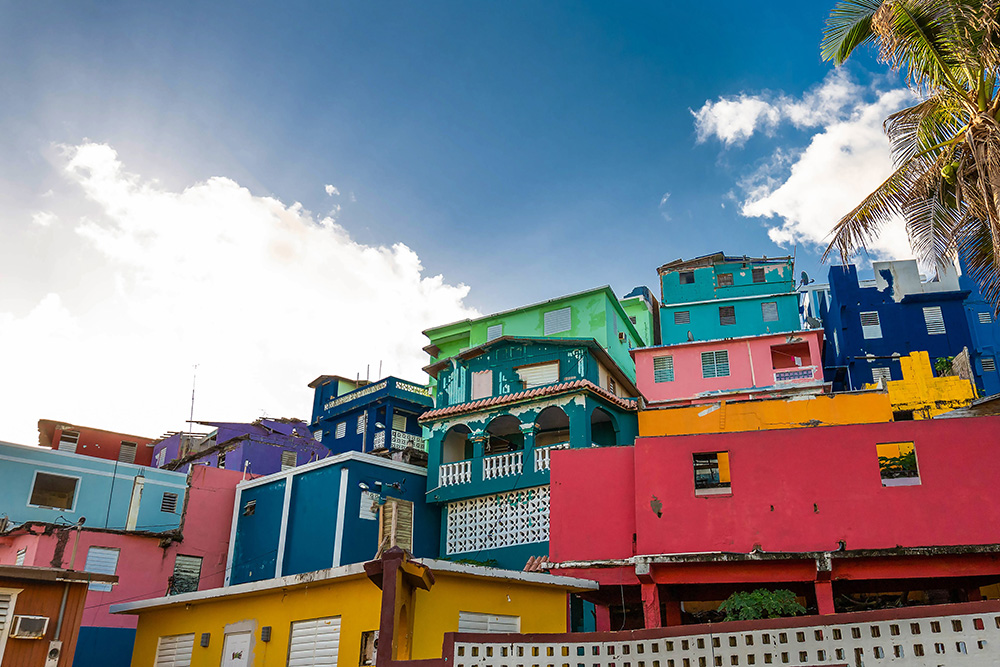 Architecture & Landmarks Details
Old San Juan
Address: NW triangle of the islet of San Juan, San Juan, Puerto Rico
Website
---
San Juan National Historic Site

Address: 501 Norzagaray Street, Castillo San Cristobal, San Juan, Puerto Rico 00901
Phone: +1 787 729 6777
Operating Hours:
– Monday 9:30am – 4:30pm
– Tuesday 9:30am – 4:30pm
– Wednesday 9:30am – 4:30pm
– Thursday 9:30am – 4:30pm
– Friday 9:30am – 4:30pm
– Saturday 9:30am – 4:30pm
– Sunday 9:30am – 4:30pm
Admission Costs:
– Adults: $10.00 Receipt valid for 24-hours to access both fortifications
– Children (15-years and younger): FREE
Website
---
Catedral Basilica Menor de San Juan Bautista
Address: Calle del Cristo 151-153, San Juan, Puerto Rico 00902-2145
Phone: +1 787 722 0861
Operating Hours (Office):
– Monday 9:00am – 12:00pm and  2:00pm – 5:00pm
– Tuesday 9:00am – 12:00pm and  2:00pm – 5:00pm
– Wednesday 9:00am – 12:00pm and  2:00pm – 5:00pm
– Thursday 9:00am – 12:00pm and  2:00pm – 5:00pm
– Friday 9:00am – 12:00pm and  2:00pm – 5:00pm
– Saturday Closed
– Sunday Closed
Mass Hours:
– Sunday 9:00am and 11:00am
– Monday, Tuesday and Friday 12:15pm
Admission Costs: N/A
Website