Puerto Rico is a popular tourist haven with a wide range of hotel room options across the island. Nearly half of all hotels are located in San Juan, with the majority of rooms concentrated near the Atlantic Ocean in Condado, Isla Verde and Old San Juan. Most major hotel chains have a presence in Puerto Rico, including many affordable options that are safe and within walking distance of major tourist centers.
---
High-end
Located beachfront in the city of San Juan, La Concha Resort is a luxury hotel option for those seeking a combination of breathtaking beaches and exciting nightlife. The stylish resort offers retro-style rooms including free Wi-Fi, iPod docks and flat screen TVs. Some room types are inclusive of balconies and ocean views, while various suite options include separate living rooms, whirlpool tubs and kitchenettes. Breakfast is available on site (not included in room price). The hotel offers seven on-site restaurants, a casino, two outdoor pools and a fitness center.
Address: 1077 Ashford Avenue, San Juan, Puerto Rico 00907
Phone: +1 787 721 7500
Website
---
Mid-range
Located beachside next to the San Juan International Airport, the Courtyard by Marriott Isla Verde Beach Resort offers guests modern rooms with amenities including free Wi-Fi, iPod docks, minifridges, microwaves and coffeemakers. A variety of rooms come with ocean views. Guests upgrading to suites will enjoy separate living rooms and kitchenettes. Breakfast is included for all guests. The hotel also offers bikes on loan. Two restaurants are available on-site, as is a swim-up bar and nightclub. An outdoor pool, gym and casino are located at the hotel.
Address: 7012 Boca de Cangrejos Avenue Isla Verde, Carolina, Puerto Rico 00979
Phone: +1 787 791 0404
Website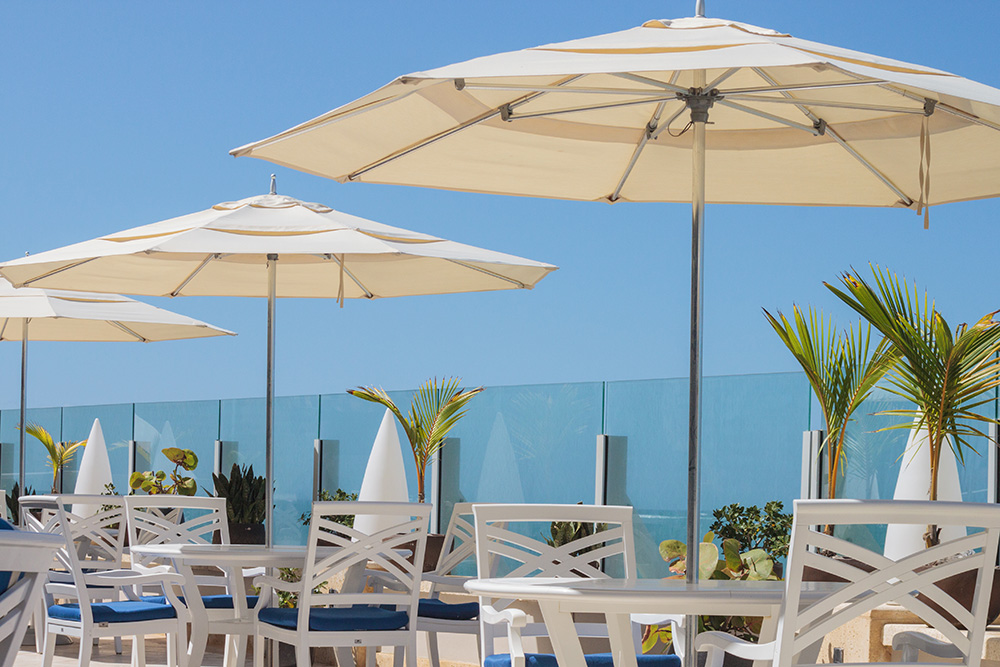 ---
Budget
The Nomada Urban Beach Hostel offers guests a relaxed, budget accommodation option including views of the Atlantic Ocean. Dorms include both mixed gender and female-only options with shared bathrooms. Wi-fi and lockers are offered, as are private rooms that include en suite facilities, balconies and ocean views. On-site amenities at the hostel include a guest kitchen, pool table, and furnished rooftop terrace with ocean views and BBQ area. Accommodations are available for those guests aged 13 and older.
Address: Calle Loíza 2062 San Juan, Puerto Rico 00911
Phone: +1 787 470 2328
Website