San Diego is home to various styles of architecture, with many unique to this American city. Spanish and modern styles are seen widely throughout the city, with beautiful landmarks that have stood the test of time. Visitors will see aspects of unique architectural style at every corner of the city – from museums to universities, modern skyscrapers to monuments from the past. Even the San Diego Convention Center has been built in a style that is unique in its own right, including features that play tribute to the city's location by the sea.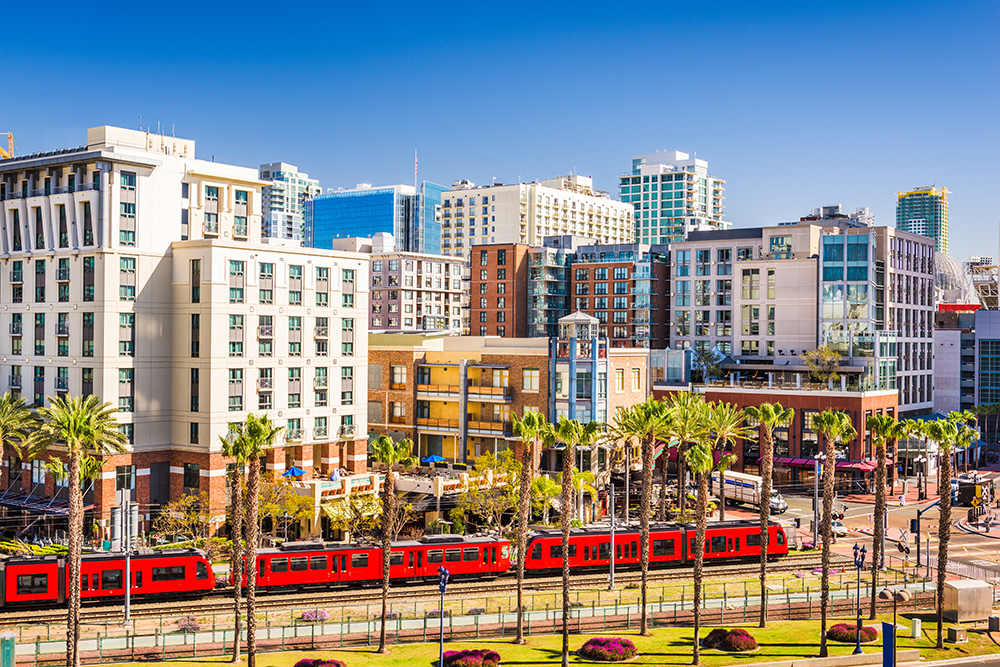 A glimpse into San Diego's past can be seen at the Old Town San Diego State Historic Park. Including many buildings developed in colonial style from 1820 to 1870, the park is on the National Register of Historic Places and includes five original adobe buildings as well as a schoolhouse, blacksmith shop and the city's first newspaper office. The museum itself is free of charge and includes various shops and restaurants.
Another famous location is the Mission Basilica San Diego de Alcalá. Originally built in 1769, the church has gone through several rebuilds with the most recent completed to bring it back to glory and highlight the mission architectural style of the original building. Visitors to the church will be able to see the bell tower which includes one of the original bells dating back to 1802. A birthday celebration for the mission is held every July.
---
Architecture & Landmarks Details
Coronado Island
Address: Coronado Island Coronado, CA 92118, United States
Website
---
Mission Basilica San Diego de Alcala
Address: 10818 San Diego Mission Rd, San Diego, CA 92108, United States
Phone: +1 619-283-7319
Business  Hours:
–  Monday 9am–5pm
– Tuesday 9am–5pm
– Wednesday 9am–5pm
– Thursday 9am–5pm
– Friday 9am–5pm
– Saturday 9am–5pm
– Sunday 9am–5pm
Website
---
Old Town San Diego State Historic Park
Address: 4002 Wallace St, San Diego, CA 92110, United States
Business Hours:
– Daily 10am-9pm
Website