San Diego is home to a wide array of museums offering exhibits on modern and historical topics. One of the most famous locations for museum hopping is Balboa park which itself includes 15 museums within the park itself. Whether you're checking out ancient artefacts at the San Diego Natural History Museum or learning all about California's surf culture at the Surf Museum, there is truly something for everyone amongst San Diego's museum scene.
---
USS Midway Museum
Located at the Navy Pier, the USS Midway Museum offers a glimpse into various historical aircraft used by the United States Navy. The museum is located on the aircraft carrier "Midway" and includes an extensive collection of various aircraft, including many which were constructed in southern California. The museum includes a high definition holographic movie theater entitled "The Battle of Midway Theater" as well as a virtual reality flight simulator.
Address: 910 N Harbor Dr, San Diego, CA 92101, United States
Phone: +1 619-544-9600
Business Hours:
Monday 10am–5pm
Tuesday 10am–5pm
Wednesday 10am–5pm
Thursday 10am–5pm
Friday 10am–5pm
Saturday 10am–5pm
Sunday  10am–5pm
Admission cost:
– Adults (ages 13+) $26
– Youth (ages 6-12) $18
– Veterans (w/ID) $18 (Proof of Service required )
– Annual Pass for 2 $90
– Annual Pass for 4 $150
Website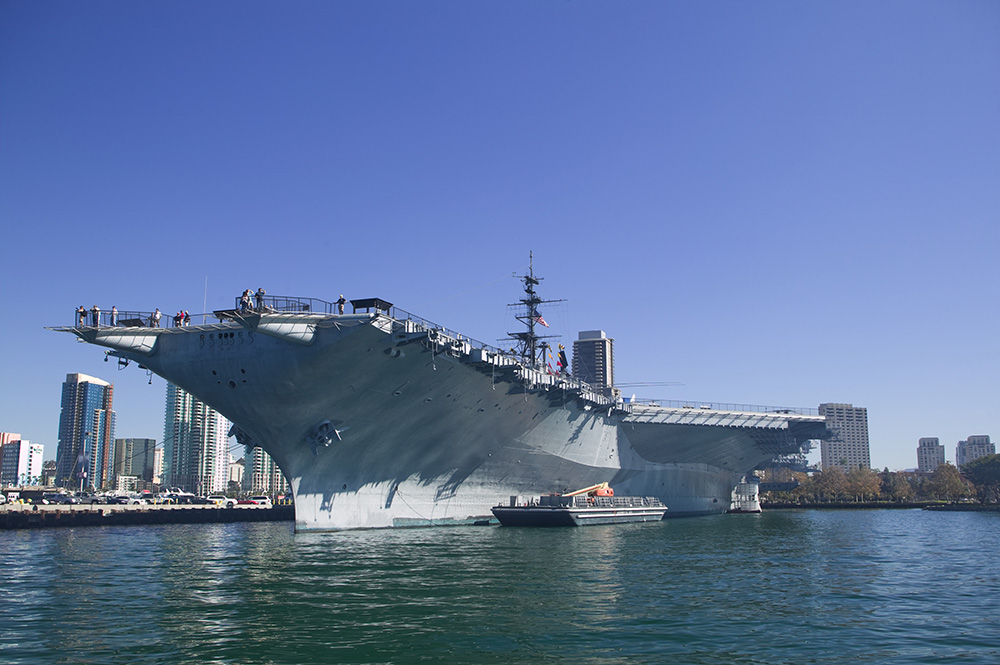 ---
The San Diego Museum of Art
One of the many museums located in Balboa Park, the San Diego Museum of Art includes a wide collection of art with a focus on Spanish pieces. Opened in 1926, the museum is considered the region's oldest and largest art museum. Housed in a building developed in plateresque style, collections range with pieces dating from 5,000 BC to the modern era. The highlighted works include pieces by Spanish artists Murillo, Zurbaran, Cotan, Ribera and El Greco. Additionally, 48 unique German Expressionist paintings are also housed within the museum's collection.
Address: 1450 El Prado, San Diego, CA 92102, United States
Phone: +1 619-232-7931
Business Hours:
– Monday 10am–5pm
– Tuesday 10am–5pm
– Wednesday Closed
– Thursday 10am–5pm
– Friday 10am–5pm
– Saturday 10am–5pm
– Sunday 12–5pm
Admission cost:
– Youth 17 & under FREE
– Adult $20.00
– Senior (65+) $15.00
– Military (w/ID) $10.00
– College student (w/ID) $8.00
Website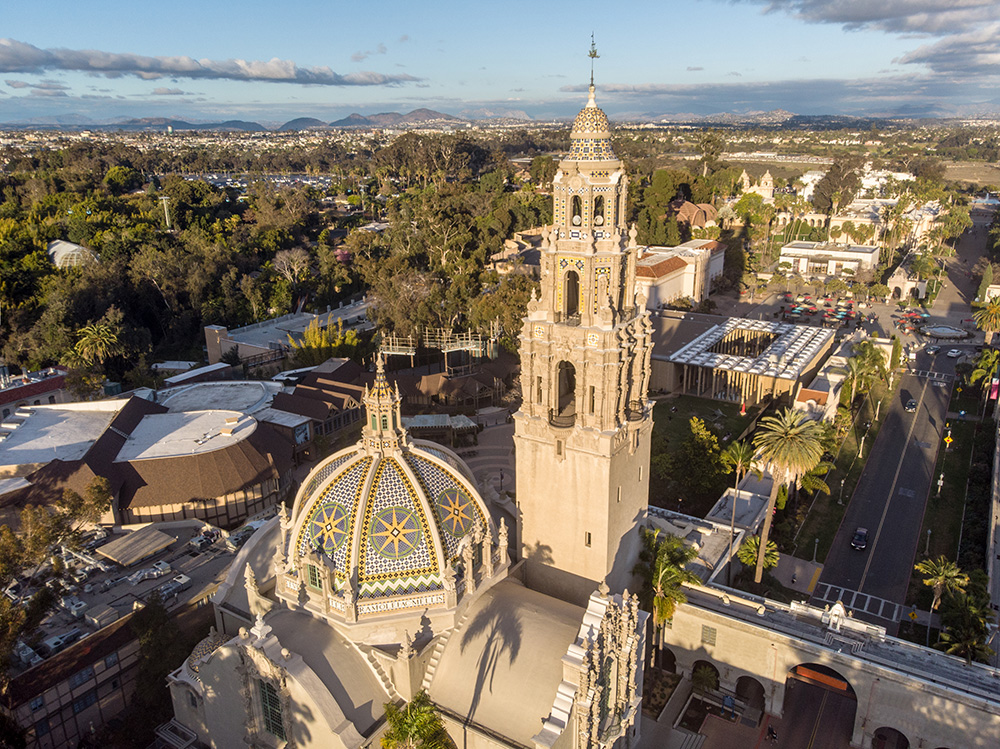 ---
San Diego Air & Space Museum
Opened in 1963, the San Diego Air & Space Museum focuses on aviation and space exploration and is located in Balboa Park amongst various other museums. It is considered one of the largest air and space museums in the United states and includes the third-largest collection of relative archives within its library. The museum is also home to several restoration facilities, a museum model shop and restoration shop. The museum itself is divided into various section, each focused on their own time period. When restoration is in progress, tours of the restoration facility are made available to the public.
Address: 2001 Pan American Plaza, San Diego, CA 92101, United States
Phone: +1 619-234-8291
Business Hours:
– Monday 10am–4:30pm
– Tuesday 10am–4:30pm
– Wednesday 10am–4:30pm
– Thursday 10am–4:30pm
– Friday 10am–4:30pm
– Saturday 10am–4:30pm
– Sunday 10am–4:30pm
Admission cost:
– Adults (12+) $22.50
– Youth (3-11) $12.00
– Senior (65+) $18.00
– Student (requires student ID) $18.00
– Retired Military (requires ID) $18.00
– Active Duty Military (requires ID) FREE
– Child (under 3) FREE
Website
---
Universities
San Diego State University
Founded in 1897, the is the third-oldest academic institution in California. Accredited by the Western Association of School and Colleges, San Diego State University is ranked one of the top ten schools for minority students in receipt of bachelor's degrees. The school offers 190 bachelor's degrees, 91 masters and degrees and 25 doctoral degrees including collaborations with other universities. The campus includes many buildings which are listed on the National Register of Historic Places including Scripps Cottage, Hepner Hall and the Hardy Memorial Tower.
Address: 5500 Campanile Dr, San Diego, CA 92182, United States
Phone: +1 619-594-5200
Website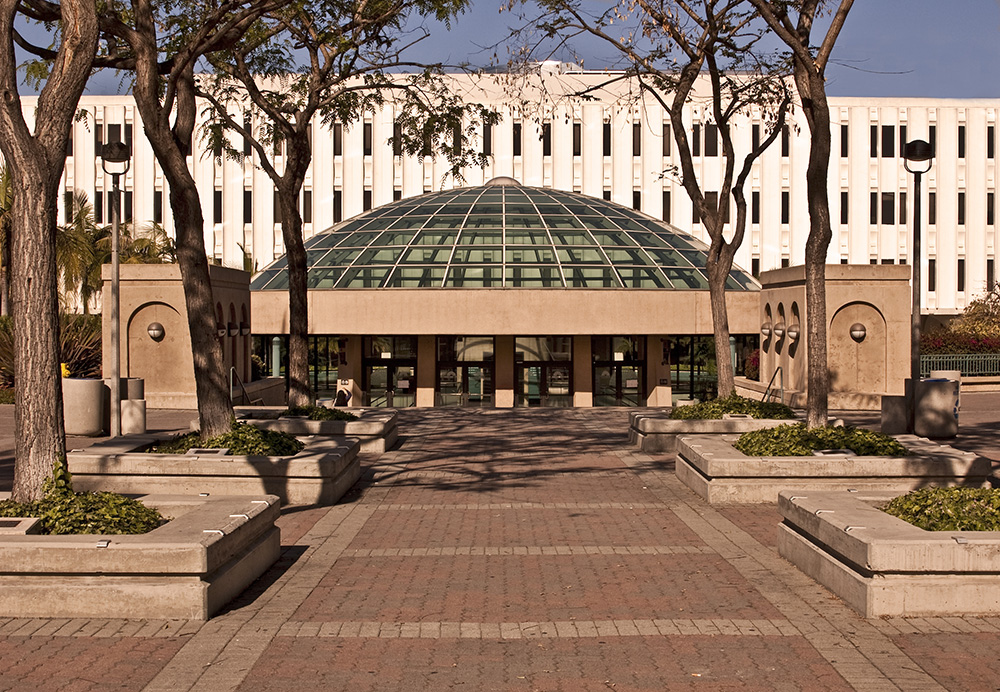 ---
University of California San Diego
UC San Diego is one of ten campuses belonging to the University of California and offers over 200 undergraduate and graduate degree programs. The campus includes 2,178 acres along the California coastline and is ranked among the best universities in the world. The core academic divisions include Arts and Humanities, Biological sciences, Physical Sciences and Social Sciences. 19 different research units are organized by the school. Faculty and alumni have won 27 Nobel Prizes, the second most of any University of California campus, as well as three Fields Medals and eight Nationals Medals of Science.
Address: 9500 Gilman Drive, La Jolla, CA 92093-0021
Phone: (858) 534-2230
Website