Vancouver is well known for its wide array of outdoor and adventure activities available directly in and adjacent to the city center. Walking and jogging trails, bike paths, hiking and more are all available. The city even boasts several beaches which are popular amongst locals. Indoor activities for families are widely available, with various attractions, parks and historical locations available throughout the city.
---
Stanley Park
This 405 hectare park is part of Vancouver's downtown area and adjacent to the both the Burrard Inlet and English Bay. The eastern side of the park includes a historic lighthouse for exploring at Brockton Point. Designed by the natural evolution of the landscape, many of the existing manmade structures in the park were built between 1911 and 1937. The park consists of a dense forest but also includes a zoo, children's farmyard, aquarium and many monuments throughout the various hiking and biking trails.
Address:Vancouver, BC V6G 1Z4, Canada
Phone:+1 604-681-6728
Business Hours:
– Monday 9am – 5pm
– Tuesday 9am – 5pm
– Wednesday 9am – 5pm
– Thursday 9am – 5pm
– Friday 9am – 5pm
– Saturday 9am – 5pm
– Sunday 9am – 5pm
Website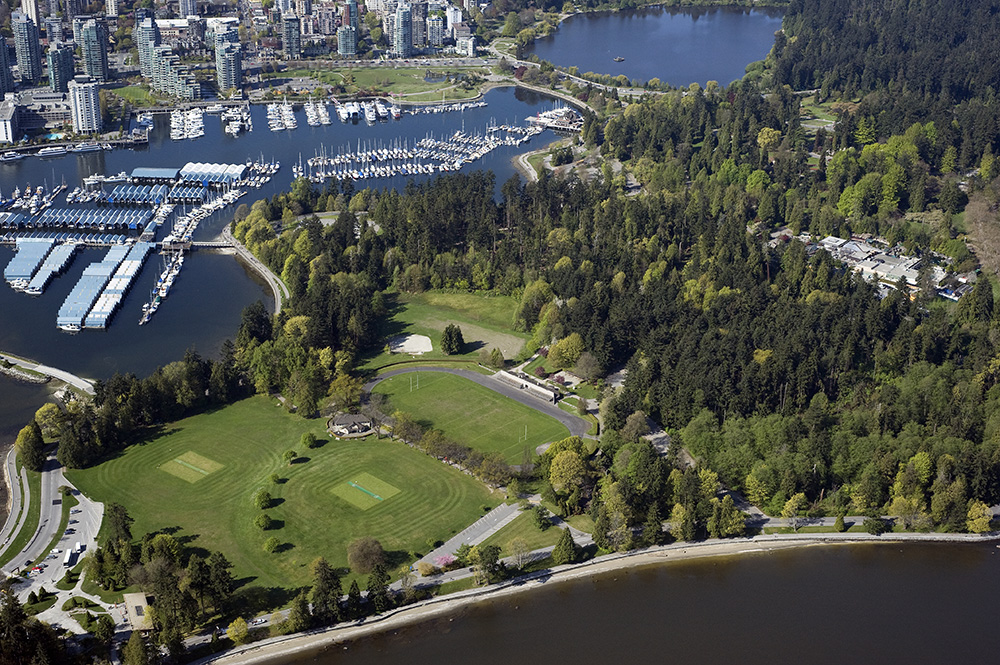 ---
Granville Island
A shopping district located across False Creek from the Downtown district, Granville Island is one of the most popular districts for tourism and entertainment in the city. The area includes a large public market, marina, hotel, and many unique performing arts centers. In addition, fine art galleries and a wide array of shopping and retail experiences are available on the island. Day vendors are on hand at the Granville Island Public Market, and the location is often the center of annual festivals throughout the year including the Vancouver Fringe Festival and the Vancouver Writers Fest.
Address:Granville Island, Vancouver, BC,Canada
Phone:+1 604 666-6655
Business Hours:
– Monday 9am – 6pm
– Tuesday 9am – 6pm
– Wednesday 9am – 6pm
– Thursday 9am – 6pm
– Friday 9am – 6pm
– Saturday 9am – 6pm
– Sunday 9am – 6pm
Website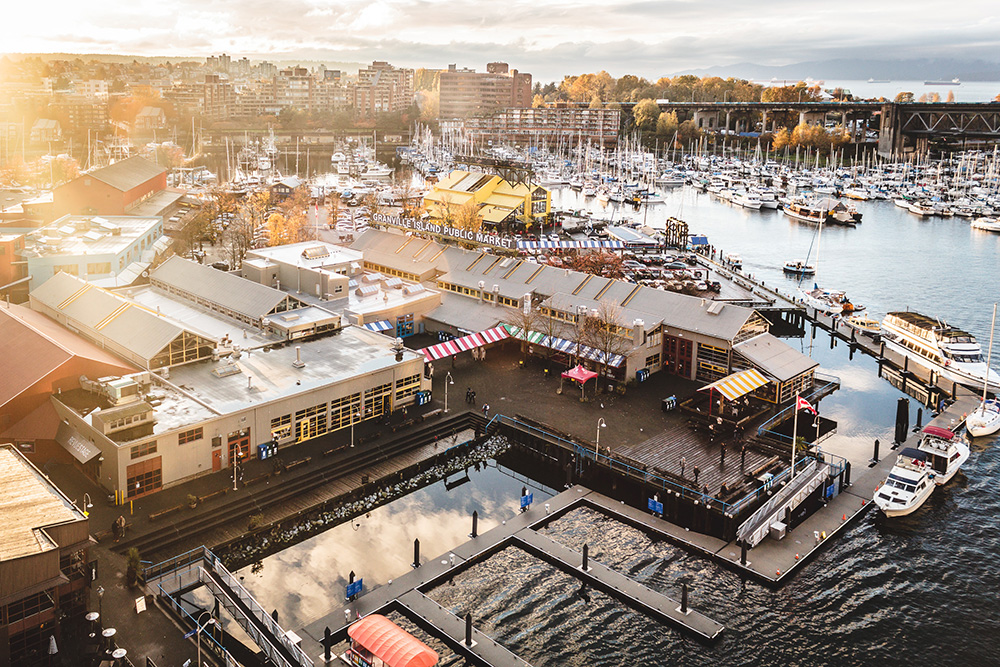 ---
Vancouver Aquarium
Located in Stanley Park, the Vancouver Aquarium opened in 1956 and is home to more than 58,000 marine life species. One of the city's major tourist attractions, the aquarium is also a center for marine research, education and sea animal rehabilitation. Covering an area of 2.1 acres, the facility includes various habitats for exploration including a Pacific Canada Pavilion, Penguin Point, Tropic Zone, Amazon Rain Forest and more. The aquarium also houses six northern fur seals and seven Steller seas lions.
Address:845 Avison Way, Vancouver, BC V6G 3E2, Canada
Phone:+1 604-659-3474
Business Hours:
– Temporarily Closed –  Reopening soon
Website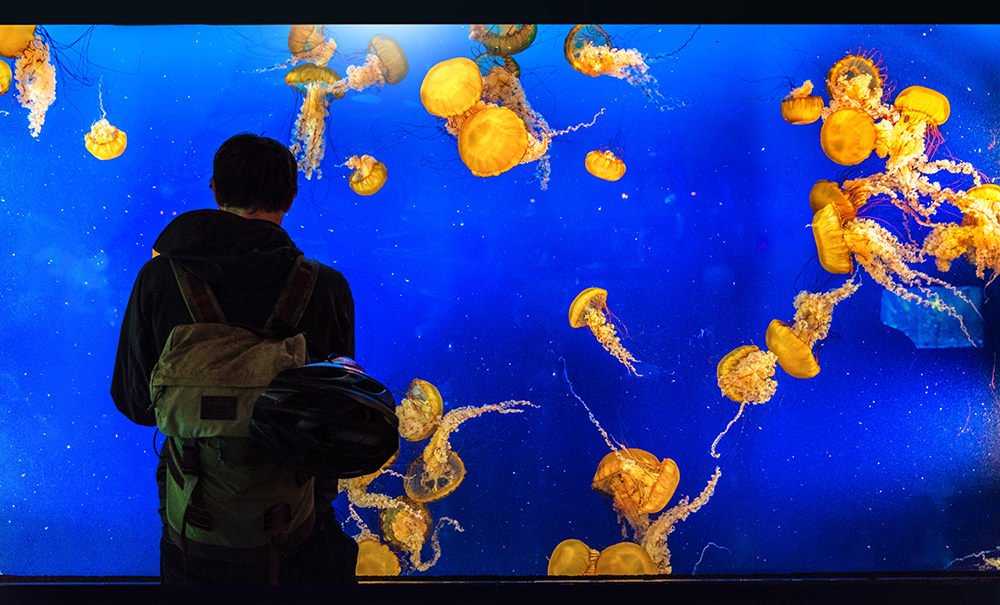 ---
Bloedel Conservatory
The Bloedel Conservatory and aviary are located on the top of Queen Elizabeth Park. Opened in 1969, the conservatory holds more than 100 birds and 500 unique plant species within its dome. It is located 500 feet above sea level and offers three independent climatic zones inside. Various monuments and statues existing on site, including a bronze sculpture of Henry More. The unique shape of the dome is made up of 1,490 plexiglass bubbles and 2,324 pieces of aluminium tubing. The conservatory has been the site of several film shootings including Battlestar Galactica and Gene Roddenberry's Andromeda.
Address:4600 Cambie St (Queen Elizabeth Park) Vancouver, BC, V5Y 2M4 , Canada
(The main entrance to the Bloedel Conservatory is located off 33rd Avenue between Cambie and Main Streets.)
Phone:+1 604-257-8584
Business Hours:
– January and February: 10am to 3:45pm (last time slot 3pm)
– March to September: 10am to 3:45pm (last time slot 3pm)
– October to December: 10am to 3:45pm (last time slot 3pm)
Admission cost:
– Adult ( 19-65 years)$7.05
– Senior (65+ years) $4.80
– Youth (13-18 years) $4.80
– Children (5-12 years) $3.55
– Children (4 and under) FREE
Website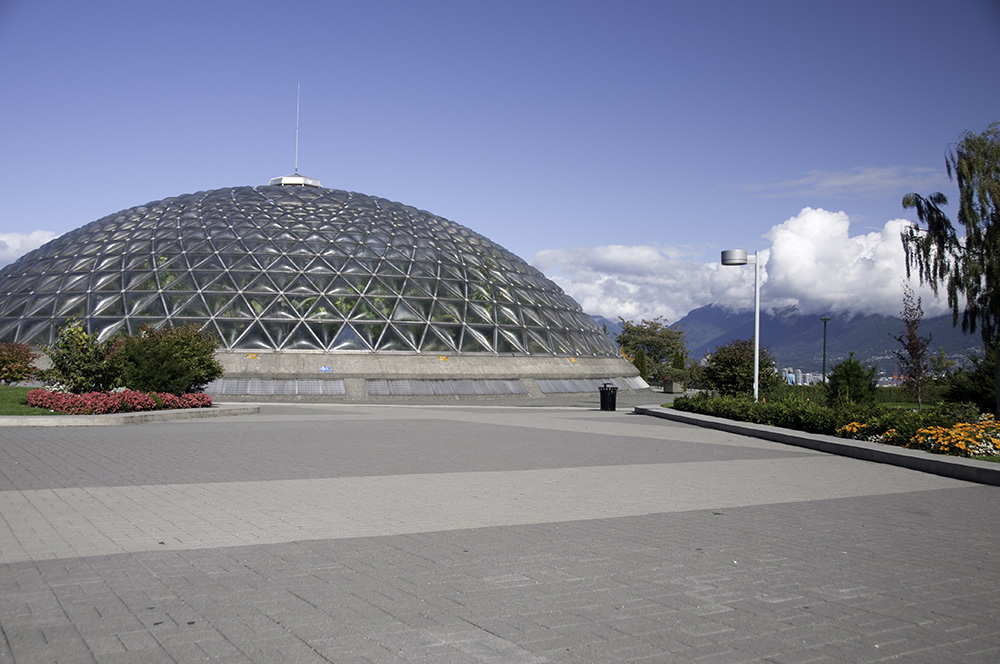 ---
Vancouver Lookout
Located at the Harbour Centre, the Vancouver Lookout offers visitors a trip in a glass elevator to enjoy unobstructed 360-degree views of the city. A staple of the city skyline, Harbour Centre and the Vancouver Lookout opened in 1977. Visitors will be lifted 553 feet above ground where they can enjoy views of Gastown, Coal Harbour, North Vancouver and the city skyline. The venue also offers rental spaces and special deals and packages for groups, including private tours available when reserved in advance.
Address:555 W Hastings St, Vancouver, BC V6B 4N6, Canada
Phone:+1 604-689-0421
Business Hours:
– Closed to walk up visitors due to COVID-19 but pre-booked group tours are available for 12 or more
Admission cost:
– flat rate for 12 people for $200
Website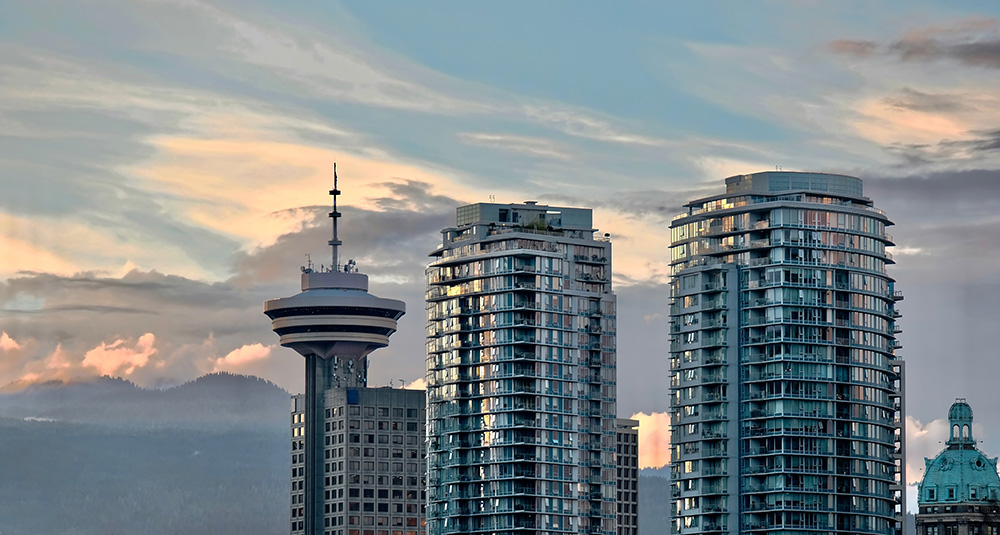 ---
Robson Street
This commercial district is located in Vancouver's Downtown district and is home to galleries, museums, stadiums, shopping and more.  Robson Street famously once held the most expensive rental locations in Canada and was listed as the 22nd most expensive street in the world. Once featured in Canadian Monopoly as one of the two most expensive properties, visitors to the street can enjoy a large concentration of shops and restaurants in the center of Vancouver. It is adjacent to the "Vancouver Luxury Zone", an area where the most expensive and premium retail outlets are concentrated.
Address:Robson Street, Vancouver, BC
Website